Published on 14th March 2019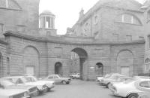 Last month I was in the King's Inns building for the launch of a remarkable short film. Trish McAdams directed and wrote Confinement for the Grangegorman Development Agency, who asked her to create a public art project. The film's 30-minute running time evokes three hundred years of the history of the King's Inns, Henrietta Street and the Grangegorman Asylum. The story is told through the imagined voice of Tony Rudenko, an artist who lived in Henrietta Street until his death in 2014, who was also a friend of the director.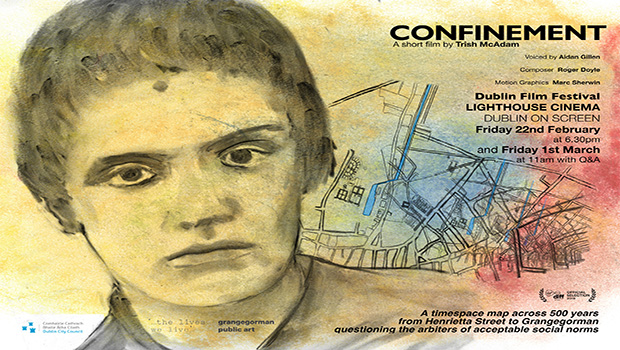 (Poster for Dublin International Film Festival showing of Confinement)
The film opens with animated maps of the Henrietta Street area in the early 18th century.  It tells how the beautiful houses in the street were built originally for the wealthy, eventually accommodating the poor, and recently seeing many of them currently undergoing restoration to former glory. This is a history well told by the Tenement Museum at 14 Henrietta Street.
The King's Inns was built with its back to Henrietta Street and its magnificent frontage facing in the direction of Grangegorman, which was at various times since the late 18th century the site of a workhouse, a prison and an asylum for the mentally ill.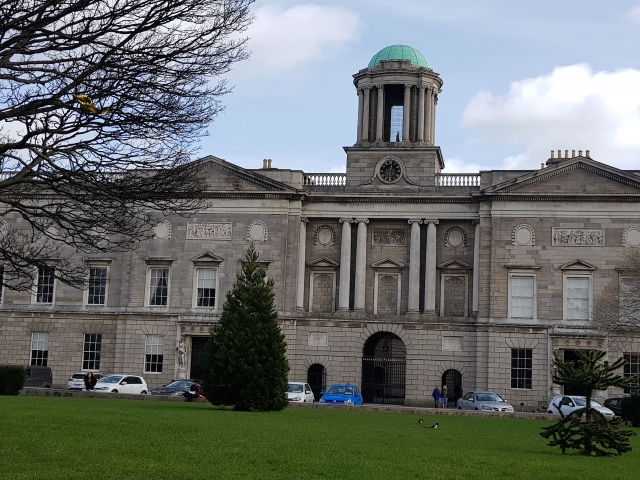 (The King's Inns building seen from Constitution Hill)
By the early 19th century, the workhouse and prison had been merged into the hospital, which was added to over the years until its peak in the early 20th century, when it had over 2,000 patients. During the cholera epidemic of 1832, the hospital was used to isolate patients and was referred to as the Dublin Cholera Hospital for the duration of the epidemic.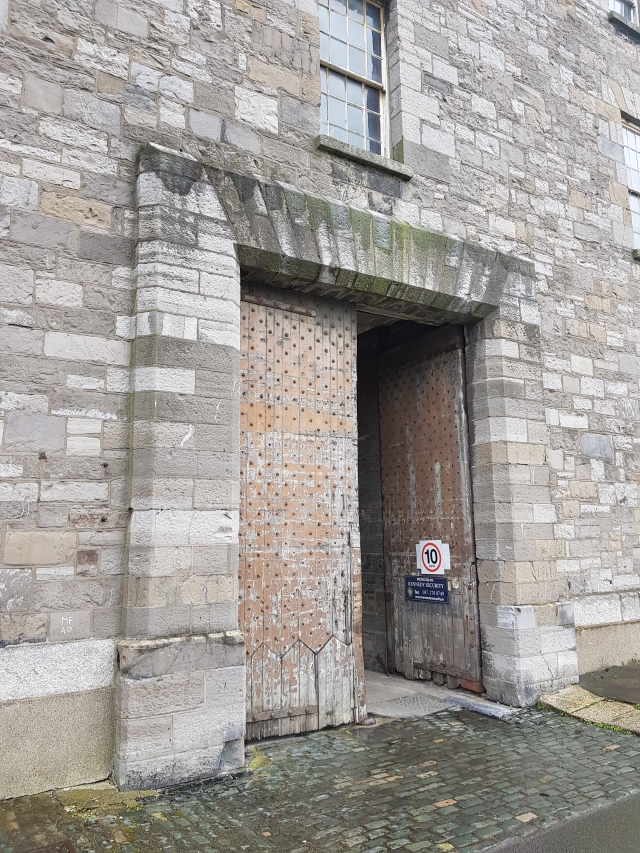 (Surviving gate to the asylum buildings at Grangegorman)
For the film, McAdams animated her own wonderful drawings that are based on actual photographs of the inmates of the asylum, contained in the inmate records.  The site is now part of the huge development in the Grangegorman area, which hosts the DIT campus of the new Technological University Dublin.
Dr. Mary Muldowney, Historian in Residence, Dublin City Library and Archive.
Dublin City Council Historians in Residence are available to meet groups and schools, give talks, walks etc, run history book clubs and advise on historical research.