Guerrilla Poetics and Pearse Street Library
Published on 28th April 2022
I've heard about guerrilla poetry for quite a while now especially among my American friends. I never thought poetry guerrilla-ing would find me but it did. A fortnight ago I discovered my first guerrilla poetry book on the shelf in Pearse Street Library.
I like being amazed by poetry; finding a poem in a fresh voice, an unusual style, a different format, or an unexpected place. The book had a black cover with no title or ISBN and was immediately suspect to me.
It was like finding something precious and forbidden. I quickly spirited it away like a golem to savour in private. 
What is guerrilla poetry?
Guerrilla poetry involves publishing poetry in unexpected and unconventional ways and places. Guerrilla poets like to choose unusual media or materials for their poems. They avoid publishing their poems using black text on a white page but this is not always the case as there are no hard and fixed rules in guerilla poetry. Popular poetry types include haiku, free verse, sonnets, and acrostic poems. It's one thing to define each type; it's another to enjoy a sample platter. 
On the 20th of April I found two more guerrilla poetry books on the shelves of Pearse Street Library, one had a white cover and the other a green cover - all had distinct titles within - Against Judgement: A Rant (black cover), Squibs (white cover), Word Songs (green cover). Copyright is waived in all books. I will be the first to admit that I was expecting the poetry to be bad; gawd awful in fact but it's not bad at all which is a boon (not a baboon). The books are obviously written by someone who revels in the English language and has fun with it. I salute you! 
Many guerrilla poets are very concerned about the environmental and social impact of their work and so ensure that their poetry does not leave a lasting record of its existence. The purpose of the poem is to surprise the reader and challenge their expectations of poetry. Here's a funny definition from the Urban dictionary: Two young women walk into a Starbucks, one distracts the barrista while the other whips out a book, chants the words of Ozymandias in her guerrilla poetry attack on the crowd and then they are both gone into the morning chaos.
The Guerilla Poetics Project mission is simple, apparently: returning poetry to the people by subversively putting it into their hands. Read about Bill Knott's Anti-Career of Guerrilla Poetry. 
In Landscapes of Dissent, Sand and Boykoff remind us that there is a long history and ripe presence of intersections between poetry and politics. In an age in which alienation is among our most prevalent health hazards, Landscapes of Dissent demonstrates that poetry may be newly, again, good for you.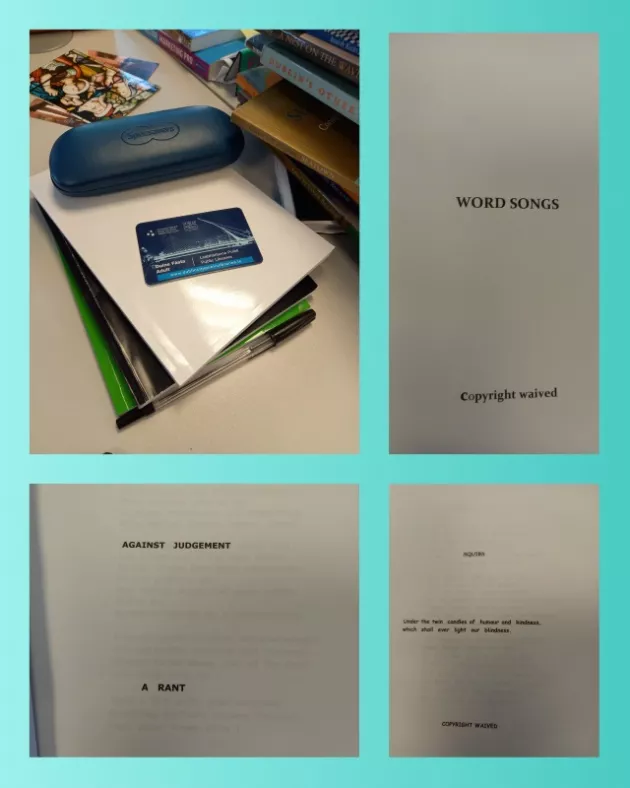 Guerrilla poetry can take the following forms: 
broadsiding (broadsides are poems left secretly and subversively in unexpected places such as on the seat of a bus or in the pages of a book in a shop)
chap books (chapbooks are cheaply produced and often handbound books of poetry.
Some guerrilla poets distribute their chapbooks by leaving them on public transport, on the shelves of libraries, in people's letter boxes or sneaking them into their shopping trolleys)
chalking (using chalk to write poems that will wash or fade away)
driveby poetry (poets performing a poem as they drive by or past their audience)
installations
transient art (art that is not permanent)
performance poetry
graffiti or stencil art
publishing poetry on the sides of buses or on the back of toilet doors
poem in a pocket (sneaking up on someone and secretly leaving a poem in their pocket!)
We have a good selection of poetry to appeal to all tastes so browse the poetry section in-branch or reserve a title today! And if you're going to get into poetry guerrilla-ing, stay safe, respect others and nature.
Never confuse a poetry guerrilla with a poetry gorilla!