Hublet tablet lending device
Published on 23rd February 2023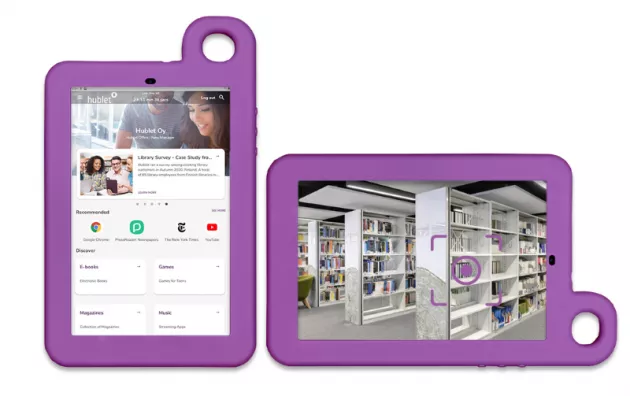 Our new Hublets allow you to borrow a tablet and use it in the library. No longer are eBooks, magazines, videos, or self-help apps limited to those that have their own electronic devices. 
The self service Hublets are available at Pembroke and Raheny Library. The tablets allow adults and children (with adult supervision) to access apps specially chosen for children and adults. They can also be used to print documents at the self-service Surfbox printing kiosk. 
Please note: The Tablets cannot be used outside the library and will shut down automatically if removed from the library Wi-Fi area.
Every Hublet tablet and docking station is sprayed with a special self-disinfecting Fotonit photocatalytic coating at the point of production. This special solution protects the devices and those that use them by using regular light to destroy viruses, bacteria, mould spores and more.