If ever you go - Francis Ledwidge
Published on 14th April 2014

If ever you should go in search of a song or a poem it is incredible for such a small nation how rich and diverse and consistently good Irish output has been and thus, it is fitting that 2014's Dublin: One City, One Book title is devoted to celebrating that rich heritage. Available in all Public Libraries and good book shops it is called If Ever You Go – A Map of Dublin in Poetry & Song after the poem by Patrick Kavanagh.
From Dean Swift to W.B. Yeats to J.M. Synge and James Joyce and Patrick Kavanagh to Brendan Kennelly, Dermot Bolger to Eavan Boland, the variety and sensitivity of the Irish poets' voices have inspired many even beyond our shores. Anyone who has ever heard the late Seamus Heaney reading his poetry can only ever hear his voice reciting thereafter.
This quotation from Padraic Colum's 'Dublin Roads' could have been written for Francis Ledwidge, a staunch nationalist and poet whose sensitivity remained even as he fought in World War I which eventually, tragically claimed his life at just 29 years old.
Ledwidge's father died when he was 5 years old and consequently a young Francis was forced to look for work at just 13:

When you were a lad that lacked a trade,
Oh, many's the thing you'd see on the way
From Kill-o'-the-Grange to Ballybrack,
And from Cabinteely down into Bray,
When you walked these roads the whole of the day.
'In France' by Francis Ledwidge: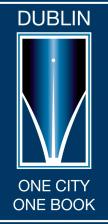 The silence of maternal hills
Is round me in my evening dreams;
And round me music-making rills
And mingling waves of pastoral streams.
Whatever way I turn I find
The path is old unto me still.
The hills of home are in my mind,
And there I wander as I will.