Published on 25th February 2016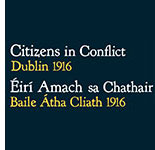 Citizens in Conflict #5. One of the most significant radical women's organisations in the pre-1916 period was Inghínídhe na hÉireann, (Daughters of Ireland) founded around 1900. Many of those who would come to prominence in Cumann na mBan, the Irish Citizens Army or in politics more generally had been members of the Inghínídhe. These included Maud Gonne, Helena Molony, Jenny Wyse Power, Máire Nic Shiubhlaigh and Marie Perolz.
They emerged in the context of the Boer war campaign and protests at royal visits. Margaret Quinn  explained that the organisation originated from the Committee formed to give children of Dublin a treat on the occasion of the Visit of Queen Victoria in 1900. The idea was to reward the children who had not consented to go to the Phoenix Park to cheer and wave to Queen Victoria. The treat was given in Clonturk Park. Many Inghínídhe meetings and tableaux took place at the Antient Concert Rooms in Great Brunswick Street. The first headquarters of Inghínídhe was at 196 Great Brunswick Street. They later moved to North Great Georges Street.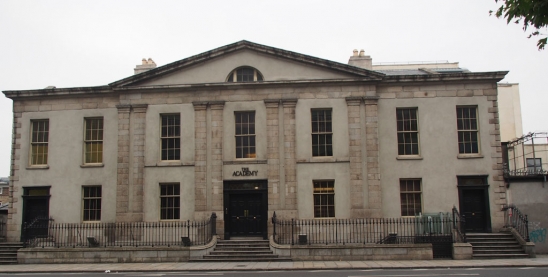 Mrs. M. Hyland-Lalor wrote: 'At Easter, 1901, Gaelic tableaux were presented at the Ancient (Sic) Concert Rooms... Miss Alice Milligan and "Ethna Carbery", the poetess, had much to do with the success of that venture. Dr Douglas Hyde and Seamus McManus were amongst the performers, the whole cast numbering more than one hundred persons.'
Maggie Quinn 'Inghiní na hÉireann were the first to introduce Tableaux relating to Irish history. We showed them in the Antient Concert Rooms in Brunswick Street. Sinéad Flanagan (Mrs De Valera), Máire Ní Chillin, Alice Milligan, Anna Johnson (Eithne Carbery), Máire Ní Shiubhlaigh, Susan Varian, Helen Laird, Susan Mitchell, and I think, Ella Young and her sister May co-operated to make them a success as did all of the boys of our acquaintance... out of these tableaux grew the idea of the Irish Players.'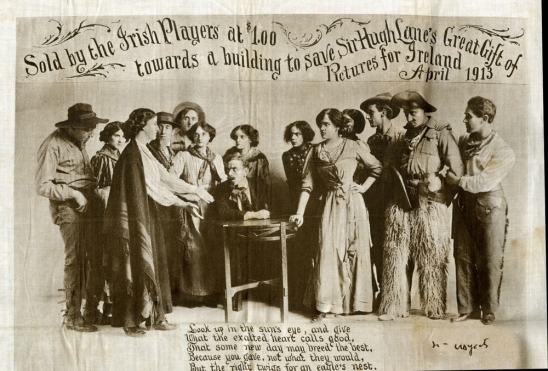 About
This article is one in a series created by Dr Brian Hanley, historian-in-residence at Dublin City Library & Archive, to coincide with the exhibition 'Citizens in Conflict: Dublin 1916 / Éirí Amach sa Chathair: Baile Átha Cliath 1916', running at Dublin City Library & Archive from January to June 2016.