Lost in the Stacks/ Junior Book Club Picks
Published on 11th December 2019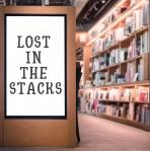 Welcome to the tenth entry of our blog series 'Lost in the Stacks' - with recommendations by Dublin City Libraries staff exploring our first-rate catalogue, links provided, nudging you towards making an inspired selection. This is brought to you by Jessica in Cabra Library. Cabra Library has two lively and dedicated Junior Book Clubs that meet once a month. Two titles are chosen, usually one fiction book and one graphic novel/non-fiction book. The best discussions involve differences of opinions about the books. We don't expect everyone to love all the books all of the time. Here are some of our stand out reads from 2019.
Junior Book Club: age 7-9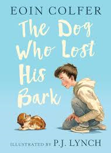 The Dog Who Lost His Bark by Eoin Colfer
This is a touching story about the bond between a boy and his dog. Oz the puppy has had a rough start in life, abused by his cruel owners. Can Patrick help him learn to trust people again? Patrick is having a tough time of his own; he misses his musician dad who is away from home a lot. This is an affecting read, with lots of sad and poignant moments, but ultimately with a satisfyingly happy conclusion. The beautiful detailed illustrations add emotional depth and warmth.

The Wolves of Currampaw by William Grill
This large format illustrated book is published by the fantastic Flying Eye Books (also publishers of another book club favourite - the Hilda graphic novels by Like Pearson). Based on the real life story of the attempts to capture a wolf pack in 19th century New Mexico, this book has a lot of interesting historical detail and opportunities for conversations about wildlife conservation and preservation. We had a great discussion about the illustrations in the book (which range from full page spreads to smaller images) and they added atmosphere excitement to the story.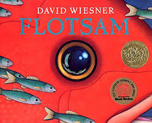 Flotsam by David Wiesner
This wordless picture book is a joy from start to finish. When a boy on a beach finds an underwater camera washed on the seashore he decides to get the film developed and in doing discovers a delightful mystery. The illustrations are intricately detailed and fantastical, showing us a magical marine world. The book club really enjoyed discussing this book and sharing their thoughts about what was happening. Interestingly, the thing that puzzled them most was that cameras once upon a time had a roll of film that had to be taken to a special shop to be developed and turned into photographs!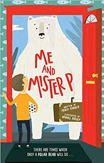 Me and Mister P by Maria Farrer
Arthur is fed up (and a bit jealous) of the attention his younger brother gets from his parents. When a friendly polar bear called Mr P turns up unexpectedly and insists on staying with Arthur and his family everything changes for the better. Arthur learns that just because his brother has different ways of behaving to other kids does not mean they cannot have fun together as a family and his parents do not love him any less. This is a lovely, gently humorous story that has a message of acceptance and tolerance without being too preachy or heavy handed.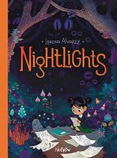 Nightlights by Lorena Alvarez
This beautiful graphic novel has the most enchanting illustrations I have seen in a long time, with jewel like colours saturating the pages and a whimsical drawing style that veers between sweet and sinister. The story is about Sandy, a girl who loves drawing, who makes a new friend outside school one day. Not all is what it seems however, and when her new friend Morfie becomes mean and controlling Sandy must use all her imaginative power to save herself.
Junior Book Club: age 10-12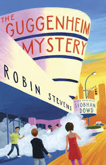 The Guggenheim Mystery by Robin Stevens
This ingenious mystery is a follow up to The London Eye Mystery by Siobhan Dowd (1960-2007) and is based on her original idea. Robin Stevens is the author of the bestselling (and very popular with our library kids) series Murder Most Unladylike. This story follows the same central characters that were in The London Eye Mystery, as Ted's detective skills and unique insight are needed to save his aunt Gloria from prison when a painting goes missing from the Guggenheim Museum. It is refreshing to have a neuroatypical central character in a children's book and our book club enjoyed the mystery and fast pace of this story.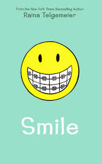 Smile by Raina Telgemeier
Smile is the story of what happened after 12-year-old Raina tripped, fell, and horribly damaged her two front teeth. The resulting dental trauma goes on for years, as Raina has to negotiate the perils of early adolescence with an ongoing array of braces and enduring orthodontic procedures. The drawing style is clear and expressive with a muted colour palette. The kids in the older book club are huge fans of Raina Telgemeier – I could have chosen any of her graphic novel memoirs, they enjoyed them all immensely.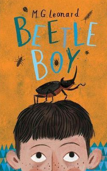 Beetle Boy by M.G. Leonard
Prepare to learn some fascinating facts about beetles in this quirky adventure story that mixes just the right amount of science, adventure and fun. When his dad disappears from a vault containing a rare beetle collection it is up to Darkus to figure out what has really happened. Darkus makes an unusual friend when he Baxter, a rhinoceros beetle starts communicating with him.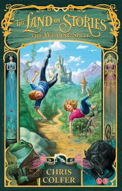 The Wishing Spell: The Land of Stories by Chris Colfer
Twins Alex and Conner's world changes forever when they are given a special fairy tale book. The book is the entrance to a magical world called the Land of Stories where all the fairy tale characters live. However, getting back home is going to be harder than they think as they run into (and from) some of the nastier creatures like goblins, witches and trolls. This is an imaginative and entertaining read with great moments of humour and just the right amount of danger.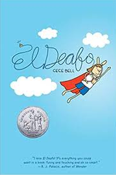 El Deafo by Cece Bell
Offering a fascinating and authentic insight into a hearing impaired world, this is a sweet graphic novel, loosely based on the author's own childhood, where the characters are depicted as bunnies. When Cece is four she loses most of her hearing after having meningitis. Later on, when she goes to school she has to wear a big hearing aid and sometimes the other kids are mean to her. Things change when she realises that her Phonic Ear can be like a superpower that allows her to listen in on the teachers - she likes to think of herself as a superhero called El Deafo. Our book club was particularly impressed with the way that CeCe's hearing loss is depicted visually with text fading out and disappearing from speech bubbles.