Normal People by Sally Rooney
Published on 23rd June 2020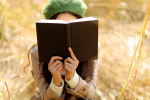 Now that you have seen almost every movie and TV show ever made you have probably realised that it is no coincidence that great books, in the right hands, often make great movies and television.
From Normal People, and Game of Thrones, to The Lord of the Rings and The Godfather, now is a great time to read the original book versions using either our 'Call and Collect' service. And, if you are having problems finding an item don't forget to try the "Ask a Librarian" service.
Normal People by Sally Rooney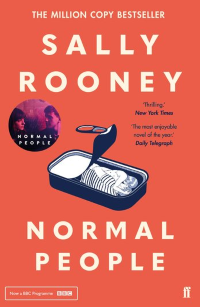 Connell and Marianne grow up in the same small town in rural Ireland. The similarities end there; they are from very different worlds. When they both earn places at Trinity College in Dublin, a connection that has grown between them lasts long into the following years.
This is an exquisite love story about how a person can change another person's life - a simple yet profound realisation that unfolds beautifully over the course of the novel. It tells us how difficult it is to talk about how we feel and it tells us - blazingly - about cycles of domination, legitimacy and privilege. Alternating menace with overwhelming tenderness, Sally Rooney's second novel breathes fiction with new life.
Longlisted Women's Prize for Fiction 2019. Longlisted Australian Book Industry Award 2019. Winner Costa Book Award 2018. Submitted by Manus in Pearse Street Library.
Access eBooks/eAudiobooks on your phone, tablet or reader if you prefer too! Once you have installed the app, search for Dublin in the 'Library' field provided and then sign in using your library membership card number and PIN. Watch our how to video on Borrowbox. Members of other library authorities will need to log in using a different link.