The Not So Secret Lives of Pets
Published on 22nd May 2020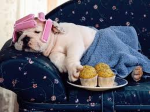 So we're all spending more time at home at the moment, much to the joy or indifference of our pets. I have learned quite a bit about my doggie and my moggy, my dog sleeps 20 hours per day only rousing himself to go to the other couch to catch the sun's slow movement throughout the afternoon and my cat has made very good use of my extra time at home, he now thinks I am his personal slave!
Doctor Dogs by Maria Goodavage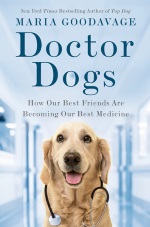 The dog has now learned how to ask me for a treat and bullies me off of the sunny side of the sofa. The old saying "It's a dog's life" now has a very different meaning for me. I've picked a few books to help us understand the dogs that share our lives and living spaces, how we didn't actually domesticate dogs, they chose to befriend us. How they prefer their owners' company to that of other dogs, and how they are naturally cooperative and instinctively drawn to generous people.
Rescue Dogs Pete Paxton America's leading undercover animal investigator, Pete Paxton, has, among other exploits, infiltrated more than seven hundred puppy mills, worked undercover to close one of the largest and most infamous puppy mills in the United States, and shuttered the most notorious trafficker of dogs for experimentation in history. In this book, he shares stories of the amazing dogs he has rescued and brought to loving families, and also offers invaluable guidance and wisdom for anyone living with rescue dogs.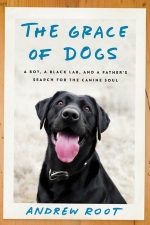 In The Grace of Dogs, Root draws on biology, history, theology, cognitive ethology (the study of animal minds), and paleontology to trace how in our mutual evolution, humans and dogs who have so often helped each other to become more fully ourselves. Root explores questions like: Do dogs have souls? Is it accurate to say that dogs "love" us? What do psychology and physiology say about why we react to dogs in the way that we do? The Grace of Dogs paints a vivid picture of how, beyond sentimentality, the dog-human connection can legitimately be described as "spiritual"–as existing not for the sake of gain, but for the unselfish desire to be with and for the other, and to remind us that we are persons worthy of love and able to share love. In this book for any parent whose kids have asked if they'll see Fido in Heaven, or who has looked their beloved dog in the face and wondered what's going on in there, Dr. Root delivers an illuminating and heartfelt read that will change how we understand man's best friend.
Access eBooks/eAudiobooks on your phone, tablet or reader. Once you have installed the app, search for Dublin in the 'Library' field provided and then sign in using your library membership card number and PIN.
Members of other library authorities will need to access BorrowBox using a different link