Published on 27th April 2020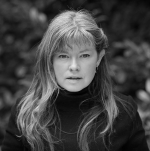 In this episode of the DCLA podcast, musician Eileen Gogan responds to stories from The Long Gaze Back and talks to editor Sinéad Gleeson. They discuss the parallels and crossovers between song writing and writing, the difficulty of choosing a title, writer's block, influences and the parallels between poetry and lyrics. Eileen is accompanied by musician Ed McGinley.
For rights reasons you will only hear clips from Eileen's songs, to hear, including her new album Under Moving Skies visit https://eileengoganandtheinstructions.bandcamp.com/
Recorded at Walkinstown Library on 9 April at 2018. 
Eileen chooses stories from The Long Gaze Back and pairs them with her songs that echo the same themes, feelings and ideas. Eileen performs Malibu Stacy, Planets, Home, Sweet Alice, Dreamtime Stories mentioned:
'Berghain' by Lisa McInerney 
'The Eldest Child' by Maeve Brennan
'Somewhere to be' by Siobhan Mannion
'The Meaning of Missing' by Evelyn Conlon
'I'll take you there' by Niamh Boyce
'Infinte Landscapes' by Roisín O'Donnell  
Eileen Gogan's new album Under Moving Skies is out on 29 May 2020. Her first album, The Spirit of Oberlin, recorded with her band, The Instructions, was released to wide acclaim in 2015. Outside of her solo work, she has sung with The Would Bes', The Revenants, The Drays and Microdisney.
Ed McGinley, singer, song-writer and guitarist with The Dixons and The Winters. His first solo collection Tangled Roots & Twisted Tales was released in 2019. 
You can subscribe to the Dublin City Libraries and Archives podcast on Soundcloud, iTunes, Stitcher, Spotify or wherever you get your podcasts. This season is based on recordings from the 2018 Dublin: One City, One Book events. Dublin: One City, One Book is an award-winning Dublin City Council initiative, led by Dublin City Libraries and Dublin UNESCO City of Literature, that encourages everyone to read a particular book during the month of April every year. 2018's choice was 'The Long Gaze Back' which you can read on Borrowbox and of course you can order it from your favourite bookshop.
The Dublin: One City, One Book for 2020 is Tatty by Christine Dwyer Hickey, available electronically on our BorrowBox app and from your favourite bookseller.
Finally if you're interested in podcasts why not check out the Dublin Festival of History podcast which features recordings from the free annual event and the new City of Books podcast with Martina Devlin, the podcast for people who believe stories matter. And that you can never have too many books.