Podcast: William Spence Engineering Works Cork Street
Published on 29th January 2018

In this podcast 'William Spence: A Victorian engineer in the right place at the right time', Cathy Scuffil, Dublin City Council Historian in Residence, looks at the history of William Spence Engineering Works Cork Street. 
The Cork Street Foundry and Engineering Works of William Spence and Son was established in Dublin in 1856.  It continued trading over two generations of the Spence family, with no small measure of success until 1930.  The company was situated on a large, circa 3 acre industrial site located at 105 -109 Cork Street, Dublin, on a site that, until the early 1850s, had housed the tanning and currier business of a James O'Neill, who also had a residence at 26 Cork Street.
It is generally accepted that the Spence operations that evolved over the years, should be ranked among the first and finest concerns of the kind in Ireland, devoted primarily to general engineering and steel foundry. The main achievements of the company were the construction of the Birr telescope and the little trains that served the Guinness brewery, and system that was in existence in living memory.  A number of church bells located in the Liberties are also of Spence origin.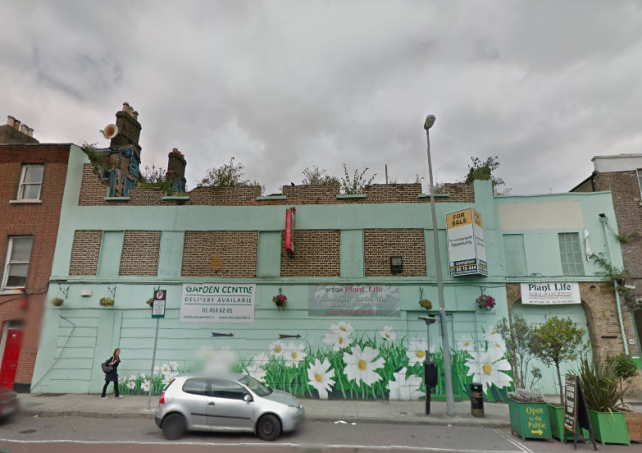 Of interest were the houses constructed by William Spence for his employees at Spence's Terrace, Cork Street and at Marion Villas – which was named for his much loved wife.  Upon his sudden death in 1907, the business passed to his son Arthur.  The company ceased trading in 1930.  'Plant Life' occupies the premises today.  Image of Plant Life above from Google Maps.
The Rathmines Township commemorated William Spence in a unique way which Cathy reveals during her talk.
Recorded on 24 November 2017 as part of Explore Your Archive (18 - 26 November 2017). 'Explore Your Archive' campaign is an initiative of the Archives and Records Association of Ireland and UK which aims to raise awareness of archives, their value to society and the impact they have on individual lives.
Thank-you for listening to the Dublin City Public Libraries and Archive Podcast. To hear more, please subscribe on iTunes or SoundCloud.