On Raglan Road - Irish Love Songs and their Inspiration
Published on 27th May 2022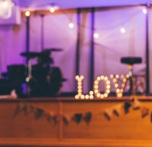 In this podcast, 'On Raglan Road; Great Irish Love Songs and the Women who Inspired Them' writer and poet Gerard Hanberry explains the inspiration behind well-known Irish songs and ballads. Have you ever wondered who the 'Galway Girl' was, or if there was a real-life 'Nancy Spain'. Would you like to discover the inspiration behind Brendan Graham's hugely successful and much covered 'You Raise Me Up'? Learn the often surprising, sometimes bittersweet but always absorbing stories of the real women who inspired some of the world's finest love songs.
Gerry Hanberry is a writer, poet, musician. Read more about the stories behind great Irish love songs in Gerry's new book On Raglan Road, published this September.
On Raglan Road - Irish Love Songs and their Inspiration - Transcript
Recorded on 23 August 2016 at the Central Library as part of our Heritage Week 2016 Programme.
 
On Raglan Road: Irish love songs and their inspiration