Published on 6th July 2016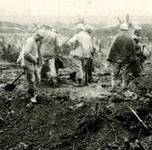 The Battle of the Somme was the largest and bloodiest battle fought on the Western Front during World War I. It was fought between 1 July and 18 November 1916 and left more than 1 million men wounded or killed on both sides, including 3,500 Irish men (read some of their stories as recorded in the RDFA Archive). In our minds, the Somme signifies the horror of war especially the inexorable hardship, suffering and futility of trench warfare.
Image: Detail from DCLA/RDFA1.09.047A  "War 1914-15-16... in the Somme French Offensive Relieving the trenches at Dompierre" (see larger image).
If you would like to read about the Battle of the Somme we have compiled this short reading list.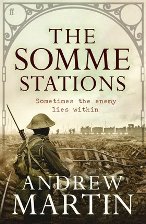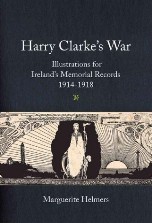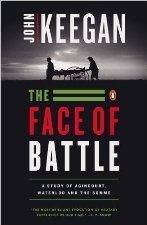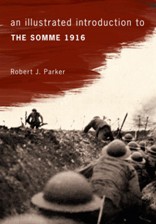 The Somme Stations. Novel by Andrew Martin.  Detective Sergeant Jim Stringer who joined the North Eastern Railway Battalion at the start of the war, now finds himself at the front during the Battle of the Somme. Jim and his fellow soldiers are responsible for operating important trains carrying munitions.
Birdsong. Novel by Sebastian Faulks. Account of the first day of the battle. See also Philip Martin's TV adaptation of Birdsong starring Eddie Redmayne
Observe the sons of Ulster marching towards the Somme. Play by Frank McGuinness.
Harry Clarke's War: Illustrations 1914-1918 by Marguerite Helmers. Examines Harry Clarke's beautiful engravings, of great historical significance, for Ireland's Memorial Records – the Roll of Honour of Ireland's First World War Dead. (The Roll of Honour can be accessed via Findmypast, a family history database, available in the Reading Room)
The Face of Battle by John Keegan. Detailed analysis of the Battle of the Somme from renowned military historian John Keegan
Father Browne's First World War by E.E. O'Donnell. Photographs by Irish Jesuit and prolific photographer Francis Browne. Browne was chaplain to the Irish Guards from 1916 - 1920,    serving at the Battle of the Somme and at Locre, Wytschaete, Messines Ridge, Paschendaele, Ypres, Amiens and Arras in Flanders.
The Road to the Somme: Men of the Ulster Division tell their story by Philip Orr
An Illustrated Introduction to the Somme 1916 by Robert Parker
The First Day on the Somme by Martin Middlebrook
Belfast Boys: How Unionists and Nationalists fought and died together in the First World War by Richard Grayson. The story of men from either side of West Belfast's sectarian divide who went to fight in the Great War, including the volunteers of the 36th and 16th divisions who fought on the Somme. Listen to Richard Grayson's 'Belfast Boys' talk from Festival of History 2015.
We have many more books on the subject of the Somme available.
The Central Library book display for July is 'Ireland - The Great War - The Somme'.