In search of Don Patricio
Published on 14th March 2022
Last weekend I visited the beautiful Spanish city of Seville to attend my first La Liga football match, a clash between local side Real Betis and the visiting Atletico Madrid. It proved to be a great evening's entertainment, with an electric atmosphere at times and over 44,000 supporters in attendance. After a competitive first half which finished 1-1, the visiting team ultimately cruised to victory by a score of 3-1, with João Felix – a Portuguese striker I have been underwhelmed by on television – standing out as the best player on the pitch and netting two goals.
 
Photograph taken during the first half of the Real Betis vs Atletico Madrid La Liga match which took place in Seville on 6th March 2022 (Photo: James Curry)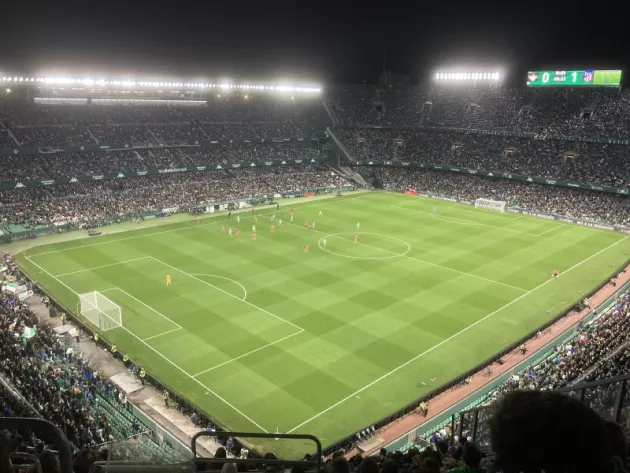 The visit to Seville came about because of my interest in Patrick O'Connell, a Dubliner who coached Real Betis when they won the La Liga championship in 1934-35, to date the only time that the club have won the most coveted trophy in Spanish football. The day before attending the Betis-Atletico match, I enjoyed a tour of the home side's Estadio Benito Villamarín and was delighted to see East Wall artist Joe Moran's bronze bust of Patrick O'Connell in the museum section of the stadium, a sculpture I recently discussed on my History of Dublin YouTube channel. 
During the weekend, I gathered information about O'Connell's time in charge of Betis and took lots of photographs which I look forward to incorporating into future talks I give about the Dubliner, who is commemorated with a Drumcondra plaque that was erected by Dublin City Council in June 2015 and helped inspire a talk I afterwards recorded for the Historians in Residence DCC Facebook page.
Display case containing East Wall artist Joe Moran's bronze bust of Patrick O'Connell inside the museum section of Real Betis's Estadio Benito Villamarín (Photo: James Curry)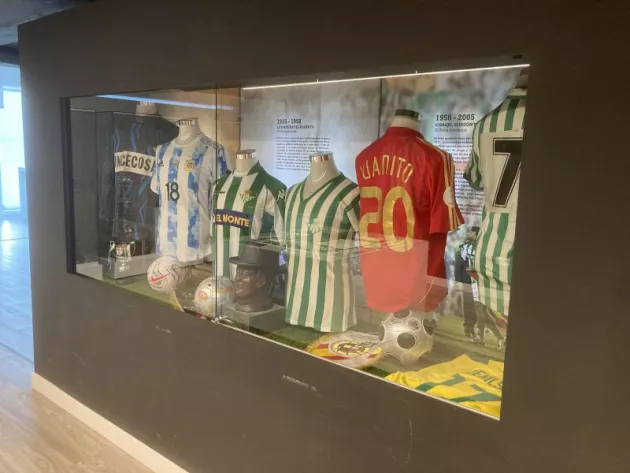 Last year, I gave a talk about the life of Patrick O'Connell during the Dublin Festival of History and much of the research for this Drumcondra Library hosted event has been used for an essay about "Don Patricio" which will appear in the next volume of History on your Doorstep, a collection of essays published annually by Dublin City Council that is distributed for free to Dublin City Libraries and made available to freely download online.
Front cover of History on your Doorstep, Volume 4 (Dublin City Council, 2022)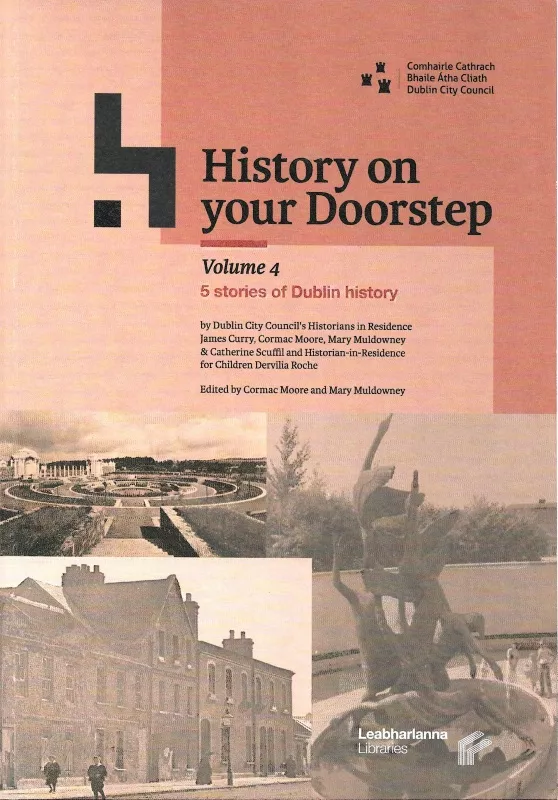 History on your Doorstep, Volume 4 will be launched at the end of March 2022 and contains the following five essays written by the Dublin City Council historians in residence:
James Curry, Patrick O'Connell: Footballer and Football Manager
Cormac Moore, A History of the Incorporated Hospital of Ireland
Mary Muldowney, Revisiting the Fallen: A tour of some war memorials in Dublin
Dervilia Roche, "What was there before the buildings?" A year with Dublin's young historians
Catherine Scuffil, Why Weaving in the Liberties?
Dr James Curry is a Dublin City Council Historian in Residence (North West Area).