We were there, 77 Women of the Easter Rising
Published on 8th March 2016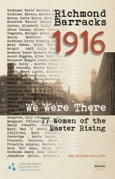 This International Women's Day we remember the women of the 1916 Rising and their place in Irish history.  You can discover more about these women and their determined commitment to Ireland's revolutionary movement in a new book Richmond Barracks 1916: We were there, 77 women of the Easter Rising.
All over Dublin city on Easter Monday morning 1916 hundreds of women assembled and marched with their male comrades to their appointed garrison positions to take part in the uprising. Women of the Irish Citizen Army, Cumann na mBan, the Clan na nGaedheal Girl Scouts and individual women spent the next few days running first aid stations, cooking, provisioning, fighting and, crucially, delivering dispatches and food between the insurgent outposts, running the risk of death as they dodged bullets in a city in revolt.
After the surrender, seventy-seven of these women were arrested along with their male colleagues and taken to Richmond Barracks in Inchicore, a British Army stronghold on the southside of the city where they were held overnight in the married quarters of the Barracks. It is these seventy-seven women, representing a cross section of Irish society at a pivotal time in Irish history, whose histories, activism and legacies form the nucleus of this new book, published today by Dublin City Council.
The book includes detailed biographies of the seventy-seven women accompanied by historical essays providing a deep and unique standpoint on how the Rising and the garrison battles were experienced by women and in particular the seventy-seven women.  The research reveals the motivations and the triggers that led to women becoming active in labour, nationalist and feminist politic, their politicisation in the period preceding the Rising and what happened to them after Independence.
The book is available to borrow from Dublin City Libraries and can be bought in bookshops (distributor: Four Courts Press)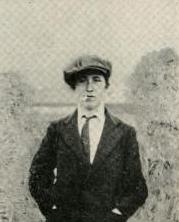 Our 1916: The Women behind the Men image gallery also offers an insight into the integral role of women before, during and in the aftermath of the Rising. Although it is well known that Countess Constance Markievicz fought in St Stephen's Green, other important roles played by Cumann na mBan and women such as Dr Kathleen Lynn, Elizabeth O'Farrell and Margaret Skinnider are perhaps less known. 
Photograph right: Margaret Skinnider wearing boy's clothes. From Doing my bit for Ireland by M. Skinnider, New York, 1917.