Women of the Brigade: St John Ambulance & The First World War
Published on 11th May 2018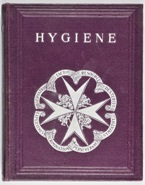 From working in munitions factories, V.A.D. nursing, supporting the war effort through charitable works, and leading the anti-conscription movement, World War 1 led to a multitude of different experiences for Irish women. In this talk Pádraig Allen looks at some women of St John Ambulance who contributed to the war effort during the First World War.
Recorded at Dublin City Library and Archive on 17 April 2018.
Listen back to Pádraig's talk:
Pádraig Allen has been volunteering with St John Ambulance Ireland for seventeen years. In 2014, Padraig decided to focus on the organisations enormous efforts during the war and the turbulent period in Ireland. It was then he started researching professionally on Ireland's oldest first aid teaching charity and in 2015, Padraig founded the St John Ambulance Archives. Since then Padraig has worked on number of centenary projects, lectured on this history of the Brigade, written a number of articles for several newspapers and spoke on RTE about some of the research he has unearthed. His next project includes the role of St John Ambulance during The First World War and The Sinking of the RMS Leinster.
He is now volunteer Archivist and Project Manager for St John Ambulance Ireland.