Published on 18th August 2022
All books are available to borrow from the Music Library in the Central Library, or reservable on our catalogue.
The topic of women in music has historically been a somewhat fraught one, for various reasons. Underrepresentation, sexism, not being taken seriously – the horror list of complaints goes on and on. In fact, the extent to which this is true was very recently brought home to me, all thanks to the resurgence of interest in living legend Kate Bush's music.
As someone who's mainly familiar with Kate due to a spike in her popularity during the mid noughties indie band goldrush, by which time she was an established British national treasure, I was genuinely shocked to discover that she wasn't taken seriously as a proper musician when she initially came to the attention of the music press in the late 70s. There's much to be said and written on this topic, but it got me thinking about the dominance of the male memoir in music writing. Who controls the narrative? And now that things are beginning to change, will we see more women's stories coming to the fore?
But the truth is, this is already happening. As always, change is a slow, incremental process, but we're beginning to hear alternative narratives of what we thought were established histories, and just recently, a number of excellent music books where women have been able to tell their stories have arrived into the library and grabbed my attention.
This Woman's Work: Essays on Music. Edited by Kim Gordon and Sinéad Gleeson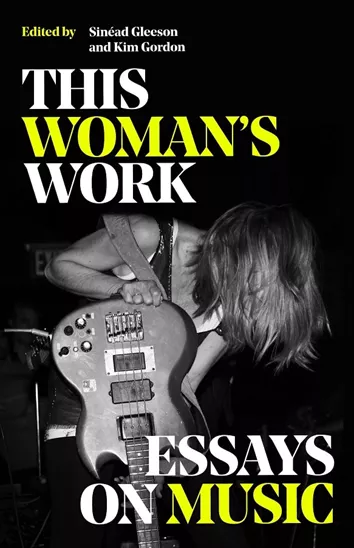 A landmark book of essays, edited by two women who have made significant contributions to music from different ends of the spectrum. This Woman's Work covers a multitude, from ground-breaking musician and composer Wendy Carlos, to Sis Cunningham, protest singer/activist extraordinaire. What's most striking about this book is that it's solely by women and about women, never compromising, and is a clear labour of love. Tackling many aspects of womanhood, race and identity, it's not always an easy read, but is an important work. I especially loved Leslie Jamison's essay, written through mixtapes, about her struggle with her early musical experiences having been meted out by male relatives and friends, and how to ultimately reclaim them, something that will be relatable to most women..
America Over the Water by Shirley Collins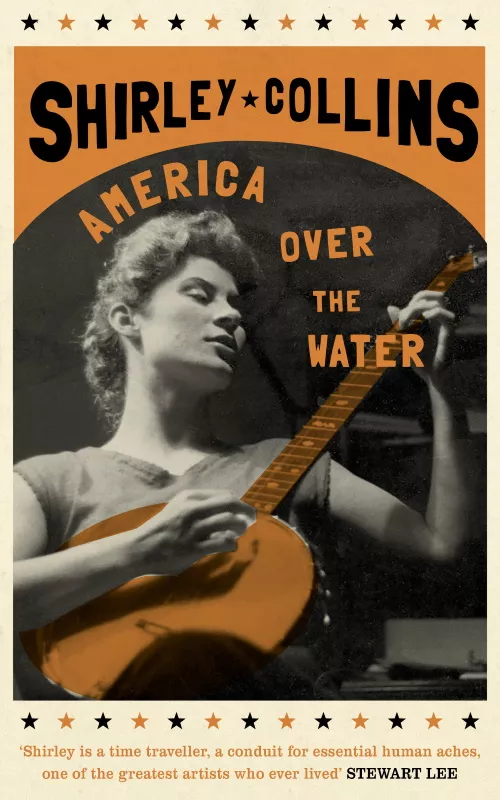 Shirley Collins was, admittedly, a new name to me when I picked up this book, but I was utterly charmed by the no-nonsense writing style and by her ability to plainly tell her story whilst also being self-deprecating. Shirley, for the unacquainted, is a legendary English folk singer who was mainly known for singing with her sister, Dolly. She also became known for her work with the folklorist Alan Lomax, in collecting folk songs in the Southern U.S. states. America Over the Water recounts the journey she took with Lomax in 1959, with a prologue clarifying that her role in the journey with Lomax had been downplayed by the latter, reducing her to a sidekick. Collins had, in fact, made a significant contribution, something which Lomax did later agree with, and they remained on good terms despite this road bump. This memoir jumps chronologically between Collins and Lomax's journey through a segregated, pre-civil rights U.S., to Collins' upbringing in wartime Hastings. It gives a fascinating glimpse into a bygone world where it was extremely unusual for a young working class woman like Collins to travel outside the UK, never mind to take a transatlantic flight, as well as beautiful, vivid descriptions of the music and characters the duo encountered.
Fangirls: Scenes From Modern Music Culture by Hannah Ewens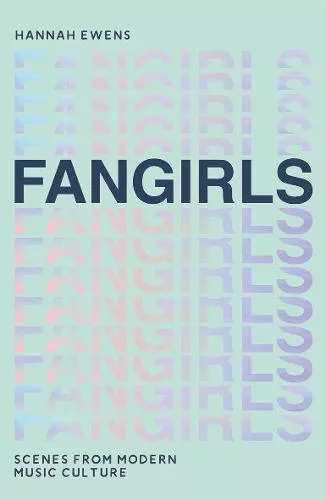 From One Directioners to Beatlemania - the bobby soxer, the teenybopper, the fangirl, whatever you want to call her, has long been maligned. In this polemic, Ewens makes the case in favour of fans. Anyone who's into music in any definite sense will have been lumbered with the stigma of being a fan or groupie – the extreme being the description of Stan in the eponymous Eminem song from 2000. Generations of teenage girls and gay men, committed fans of bands and singers, have not been taken seriously, and have been consistently set aside in any conversation about music. However, the advent of the digital age has given a voice and strong sense of community to these fans, who now reclaim the Stan-label in an ironic sense of self awareness. This is a warm, sensitive and emotional tribute to music devotees of all ages, and could only have been written by someone who has been there (I speak from experience of course!)
Submitted by Sophie at the Central Library.