Published on 18th May 2020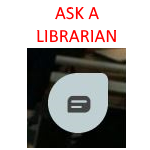 Got a question? Need help with something?  Our doors may not be open just yet, but your friendly Dublin City Librarians are still here and eager to help!  Starting today, Monday, 18 May, our librarians are available to answer your questions online and in real time.
While we may not be able to answer your questions on quantum physics or the meaning of life, we can help you with all things library. So whether you're looking for assistance with our online resources, book or author suggestions, or if you have any questions about reopening, get in touch using the online chat and we'll do our best to answer your questions.
How it works:
During the hours of 10am-12pm and 2-4pm, Monday to Friday, simply click on the icon on the bottom right of the Libraries' homepage, type your question into the online chat box that appears, and one our team will get back to you straight away.
Outside of these hours, you can leave a message and your email address and we'll get back to you.
Accessing eResources while we are closed
Our eResources, including ebooks, audio books, music and magazines are all still available.
To access the many eResources courtesy of Dublin City Libraries, all you need is an email address, your Dublin City library barcode and a PIN number. If you join now you get a temporary number which gives you access to a more limited range of the most popular eResources;  BorrowBox, Pressreader, RBDigital eMagazines, Universal Class and Transparent Languages Online.
If you live or work in Dublin and you've registered for library membership online, you may not be able to access all of Dublin City Libraries digital resources. Please get in touch via our live chat or email [email protected] and we will help with getting access to wider range of our resources.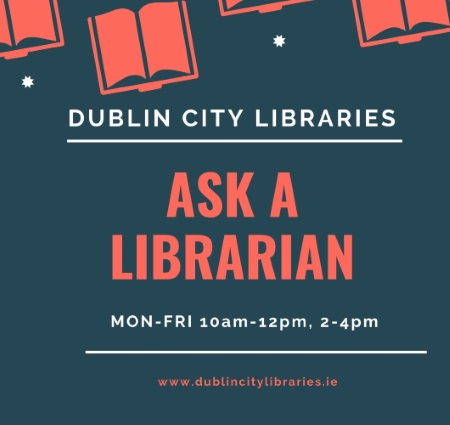 Ask-a-Librarian, Monday to Friday, 10am-12pm and 2-4pm.