Published on 18th August 2023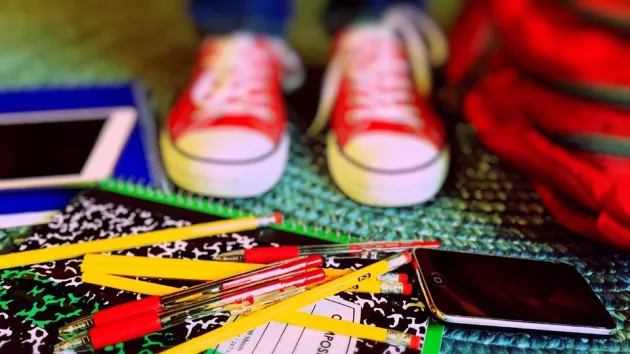 Some reminders folks. 
Summer Stars 2023
Get your #summerstars reading cards in on or before  31st August to be in with a chance in our prize draw. Find out more in our blog. 
Starting School for the First Time
All children starting school for the first time this September are invited to collect a free First 5 Little Library book bag and join their local library. Read more in our blog here. 
Going to school for the first time is a big milestone in a child's life. It's an exciting, yet somewhat nervous time for the whole family.  We have put together a list of some of our favourite 'Starting School' books, which we hope will help your family navigate this new experience. All books are available to borrow or reserve in your local library. 
Back-to-school
The back-to-school season is here. We have many resources available to help you support your child as they start back in school. Many of our libraries provide a quiet space for homework and study.  
Home Work Help
Students need to effectively gather, study, and cite sources for their essays and projects. As librarians know, the internet has made this process fruitful but more complicated. Our online reference and research tools are credible, trustworthy and safe resources for children.
We have more online resources designed to help with home study and remote learning, projects, essays, assignments and reports.
World Book Online is an engaging, verified, and trustworthy digital resource. From pre-primary to secondary and beyond, World Book has databases for every learner.  Editors craft content using age-appropriate vocabulary and sentence structure. World Book's content is written so that any one at any age should be able to master the basic concepts of any subject they choose to explore.
Choose which is best for your child:
Early Learning is a resource for preschoolers and children in early primary education, and was developed with the help of experts in early childhood education. It's bright, colourful, a pleasure to explore, and it's full of fun tasks and activities.
Kids is an excellent reference resource developed especially for primary school children. It's easy to navigate, and it features thousands of easy-to-read articles packed with stunning illustrations, videos, interactive maps, and a wealth of engaging games and activities.
Student is an engaging and trustworthy digital resource catering to secondary school student. It features thousands of articles and a variety of multimedia to engage young people in an immersive learning experience.
AskAboutIreland and the Cultural Heritage Project is an initiative of public libraries together with local museums and archives in the digitisation and online publication of the original, the unusual and the unique material from their local studies' collections to create a national Internet resource for culture.
Books and Reading
TumbleBookLibrary provides access to over 1100 children's e-books, and includes their unique animated, talking picture books, read-along chapter books, national geographic videos, non-fiction books, playlists, as well as books in Spanish and French.
TeenBookCLoud is a curated database of e-books aimed at readers 11-18. It includes Graphic Novels, Enhanced Novels, eBooks, classic literature, National Geographic videos, educator resources, and audio books.
Touch-type Read and Spell (TTRS) is designed to benefit students of all ages who experience spelling, reading or writing difficulties.  As well as developing typing skills, TTRS is designed to benefit students of all ages who experience spelling, reading or writing difficulties. You learn at your own pace either in the library or at home. 
Other Online Resources
NASA has created a website dedicated to teaching children about science, technology, and space with tons of content for every age.
The National Council for Curriculum Assessment has developed a number of resources to help you to support your child's learning in primary school.
RTÉ Learn contains tonnes of different activities for children as well as access to Home School Hub.
Séideán Sí website for extra Irish vocabulary lessons for kids. You can choose your dialect and child's class to find specific games and activities
Seomra Ranga was created by a Dublin primary school teacher and features a range of free activities and resources, such as flashcards, poetry books, and educational bingo games.
Cúla 4 ar Scoil programme, which is available on TG4 Player online. 
And for Younger Children...
If you have small children at home, Dublin City Libraries have free online resources to help you educate and amuse them. 
To see what's coming up check out our events calendar.