Published on 9th November 2021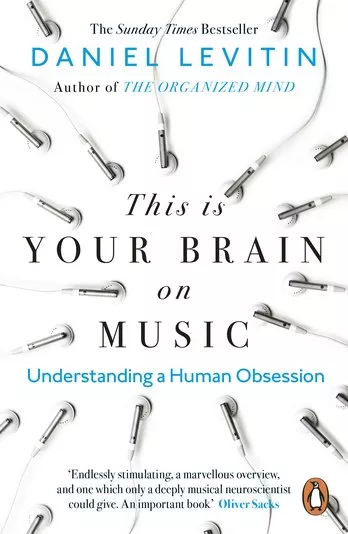 Humans have a thing called a learning bias. No matter how wise a saying is, we are much more apt to accept it as true if we trust the source. Not only that, but we're fascinated by ultimate truths that spur us into action.
These general interest and self-help non-fiction titles could make your life better...
Winners Take All: The Elite Charade of Changing the World by Anand Giridharadas
This polemic from former New Yorker columnist Giridharadas is not a conspiracy-oriented rant but rather a thoughtful provocation about the ways in which the fabled 1% ensure the survival of the very system which placed them on their perch. 
The Art of Rest: How to Find Respite in the Modern Age by Claudia Hammond
Drawing on the results of a survey completed by 18,000 people from across the globe, this book by broadcaster Claudia Hammond is a clarion call for everyone to 'take the foot off the accelerator'.
This is Your Brain on Music: The Science of a Human Obsession by Daniel Levitin
The direct, immediate experience of music is irreducible. Still, neuroscientist Daniel Levitin here attempts to analyse humanity's oldest artform in scientific terms, as an interaction between air vibrations and neuronal activity, etc.
The Year 1000: When Explorers Connected the World – and Globalization Began by Valerie Hansen
Award-winning historian Valerie Hansen draws on decades of research to present the argument that the year 1000 was the true dawn of cultural exchange and exploration. She even refers to that particular year as the 'big bang' of globalization.
Yes to Life, in Spite of Everything by Victor Frankl
A companion piece to Frankl's much-vaunted Man's Search for Meaning, this is based on a series of public lectures given by the psychiatrist mere months after he was freed from the Nazi concentration camps.
Access eBooks/eAudiobooks on your phone, tablet or reader. Once you have installed the app, search for Dublin in the 'Library' field provided and then sign in using your library membership card number and PIN.
Watch our how to video on Borrowbox. Members of other library authorities will need to log in using a different link.
Submitted by Terenure Library.