Published on 6th June 2014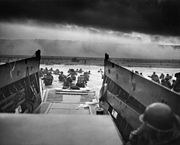 70 years ago today the Allied forces landed on the Normandy beaches, thus beginning the Allied invasion of German-occupied Western Europe (Operation Overlord). The Normandy landings on D-Day, codenamed Operation Neptune, involved the largest seaborne invasion in history. A myriad of books have been written about the war, the events of June and afterwards, and a myriad of documentaries and films have appeared on our TV screens ever since.
Utah, Gold, Omaha, Juno, Sword - the names of the Normandy beaches where thousands of landing craft poured ashore. Over 160,000 soldiers crossed the English Channel on D-Day, and many soldiers lost their lives before they even left their landing point. Then too there was the airborne assault, with thousands of planes involved, soldiers landing behind enemy lines in order to secure bridges and other strategic points.
There are many truths, and many myths, surrounding D-Day, and to help you get a clearer picture of what actually happened, and to help you understand the true nature and horror of war, we have compiled a list of books and films readily available in or via our branch libraries.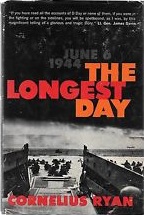 One of the best known military history books has to be The Longest Day by Irish-born war correspondent Cornelius Ryan and first published in 1959. This remarkable history sometimes reads like a novel, but is based on the experiences of real people and entailed a huge amount of research. A 1962 film based on the book, and featuring many leading actors of the time, is also called The Longest Day. Unfortunately copies of the book are in short supply and we don't have the film version, but don't let that stop you requesting it and we will see what we can do.
Right: Cover of first edition of The Longest Day.
Other titles to seek out include:
D-Day, the battle for Normandy by Antony Beevor
D-Day by Martin Gilbert
D-day, piercing the Atlantic wall by Robert Kershaw
Two sides of the beach, the invasion and defence of Europe in 1944 by Edmund Blandford
The D-Day companion, leading historians explore history's greatest amphibious assault, editor, Jane Penrose
Six armies in Normandy, from D-Day to the liberation of Paris, June 6th-August 25th 1944 by John Keegan
...and DVDs
The World at War Box set (11 DVDs, 1343 mins) Episode 17: The development and execution of Operation Overlord
Brothers in Arms - The Real Band of Brothers (1 DVD)
Useful Websites
The Royal British Legion Facts & Figures of D-Day.
The D-Day Museum and Overlord Embroidery (Portsmouth).
Below: The front page of the Irish Press, 7th June, 1944.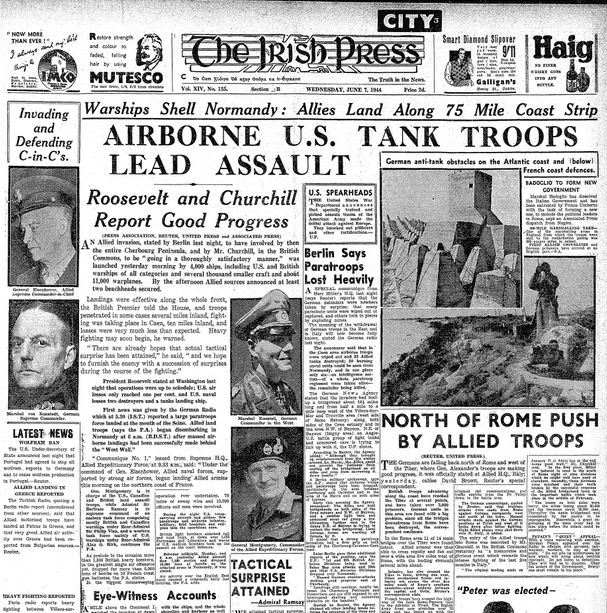 You can access the Irish Newspaper Archives online at any branch of Dublin City Public Libraries free of charge.