Dickens.150 years of entertainment.
Published on 29th May 2020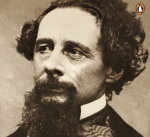 Charles Dickens, one of the most popular and accessible novelists died 150 years ago in June 1870. His novels are still popular and they have been adapted for television and cinema. They have been turned into popular musicals on stage and screen. Many novelists have acknowledged his influence and expressed admiration for his novels.
At the age of twelve he was sent to work in a blacking factory by his affectionate but feckless parents. From these unpromising beginnings, he rose to scale all the social and literary heights, entirely through his own efforts. When he died, the world mourned, and he was buried - against his wishes - in Westminster Abbey. Yet the brilliance concealed a divided character: a republican, he disliked America; sentimental about the family in his writings, he took up passionately with a young actress; usually generous, he cut off his impecunious children.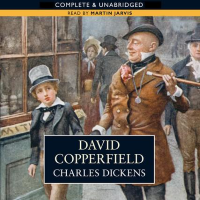 Dickens created an array of memorable characters - Miss Havisham dressed in her wedding finery every day since she was jilted at the altar in Great Expectations. The contrasting characters Mr. Micawber and Uriah Heep in David Copperfield. In David Copperfield, the novel he described as his favorite child, Dickens drew revealingly on his own experiences to create one of his most exuberant and enduringly popular works, filled with tragedy and comedy in equal measure. One of the most swiftly moving and unified of Charles Dickens's great novels, Oliver Twist is also famous for its re-creation through the splendidly realized figures of Fagin, Nancy, the Artful Dodger, and the evil Bill Sikes of the vast London underworld of pickpockets, thieves, prostitutes, and abandoned children. Victorian critics took Dickens to task for rendering this world in such a compelling, believable way, but readers over the last 150 years have delivered an alternative judgment by making this story of the orphaned Oliver Twist one of its author's most loved works.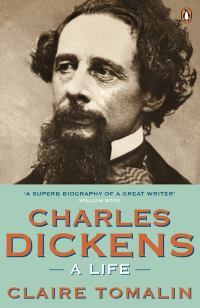 His novels were originally published in instalments in weekly or monthly magazines. This is the reason there are some dramatic "cliffhanger" scenes which made the reader want to know what happened in the next instalment. This helps to make them "pageturners" for modern readers. (It also allowed Dickens to get feedback from his readers about what they thought of his stories and characters before he had finished his novel!)
There are 24 ebook and eaudiobook copies of Dickens' novels available on Borrowbox and you will also find there an excellent biography of the author by Claire Tomalin.
Claire Tomalin is the award-winning author of eight highly acclaimed biographies, including: The Life and Death of Mary Wollstonecraft; Shelley and His World; Katherine Mansfield: A Secret Life; The Invisible Woman: The Story of Nelly Ternan and Charles Dickens; Mrs Jordan's Profession; Jane Austen: A Life; Samuel Pepys: The Unequalled Self; Thomas Hardy: The Time-Torn Man and, most recently, Charles Dickens: A Life. A former literary editor of the New Statesman and the Sunday Times, she is married to the playwright and novelist Michael Frayn.
Submitted by Philip in Finglas Library.
Access eBooks/eAudiobooks on your phone, tablet or reader. Once you have installed the app, search for Dublin in the 'Library' field provided and then sign in using your library membership card number and PIN. Watch our how to video on Borrowbox. Members of other library authorities will need to log in using a different link.