Dublin Burning: the Easter Rising and its consequences
Published on 25th April 2016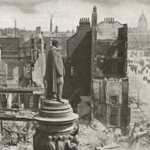 As part of Dublin Remembers 1916, Dr Brian Hanley presented a lecture series which examined in detail the lead up to the Rising, what really happened over those momentous days and its impact on future generations.
Image: Corner of Sackville Street (O'Connell Street) and Eden Quay. Postcard from the Birth of the Republic Collection at Dublin City Library & Archive.
Dr Brian Hanley is a historian and author. His publications include The IRA : a documentary history 1916-2005 (2015), The lost revolution : the story of the official IRA and the workers' party (2009) and A Guide to Irish Military Heritage (2004).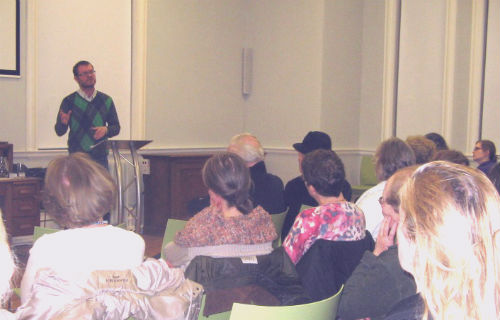 Listen back to On the eve: Dublin before the Rising
The first lecture looks at Dublin society and politics on the eve of the Rising. Among the topics examined are the impact of the world war, local politics, divisions of class and religion and the strength and variety of radical opinion and the personalities associated with it.
Listen back to Thank God we have lived to see this day: The Rising
The second lecture examines the first day of the Rising, looking at the impact of the countermanding order, the mobilizations at local level and popular reactions to the revolt. It also details the military strategy of the rebels and the first armed encounters with Crown forces.
Listen back to Who fears to speak: the legacy of the Rising
The final lecture looks at how the Rising has been remembered, why it has become controversial and the various interpretations of its significance 100 years on.
Recorded at Rathmines Library on 24 February, 2 and 9 March 2016 as part of the Dublin City Council 1916/2016 Centenary Programme.