Dublin City Libraries and Archive Digital Repository
Published on 11th November 2022
We are moving the Dublin City Library and Archives digital collections to the Digital Repository of Ireland. 
DRI - Digital Repository of Ireland is a national digital repository for Ireland's humanities, social sciences, and cultural heritage data.
Our digital collections on the Digital Repository of Ireland features photographs, postcards, letters, maps and more.  Highlights of the collection include: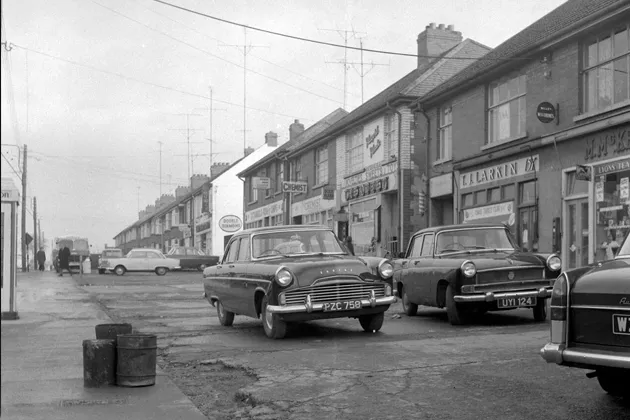 Image Galleries
You can also browse curated image galleries highlighting aspects of Dublin's history on Dublin City Libraries on flickr. 
The above photo of shops in Drimnagh, from the 1950s features in our Bargain Town: Shops and Shopping in Dublin.
Our image galleries are drawn from many of our special collections including the popular Dublin City Council photographic collection which catalogues life in the capital over the last 100 years. Most of these photographs were taken by Dublin City Council staff since the 1950s and depict day-to-day life as well as historic events such as Dublin in 1913, the Civil War in 1922, the blowing up of Nelson's Pillar in 1966, and the 1974 Dublin bombings.