Family Time at Your Library
Published on 1st December 2022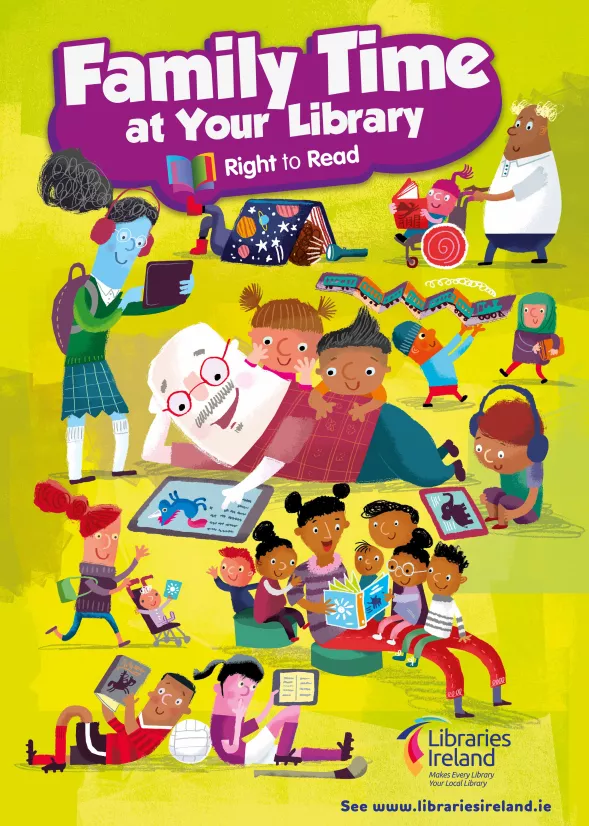 We have lots of events and activities this December for Family Time at your Library!
We encourage your family to take time out from your busy schedules and unwind by reading and sharing stories. 
Call into your library to hear more about events and activities and to stock up on some great Christmas reads. 
Check our events page and your local library's facebook page for online storytelling, Christmas crafts and book recommendations.  
Reading together
Reading with your young children is a lovely way to connect after a busy day. Lisa from Raheny Library has a few tips and ideas to get the most from reading with your child.
To view this, you must update your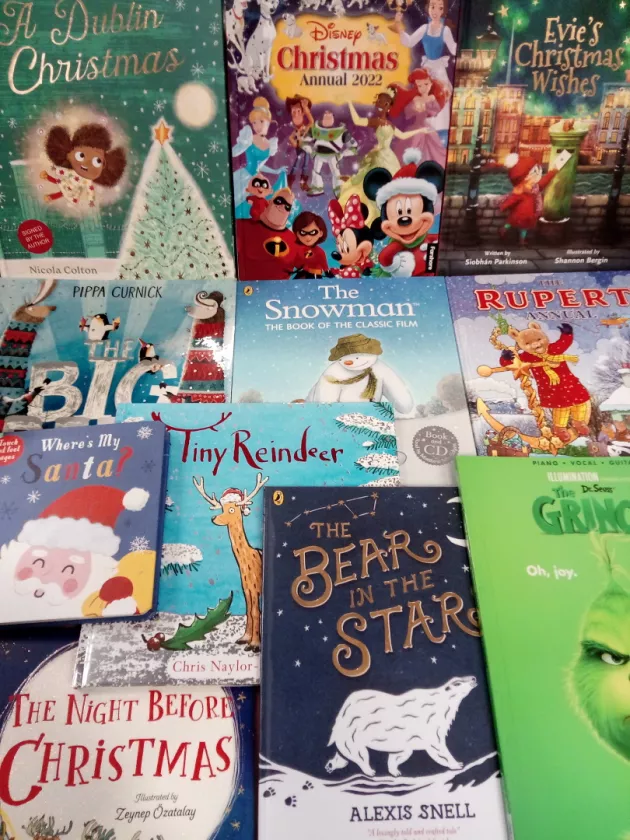 Children who are encouraged to read, are most likely to enjoy reading later in life, but also develop several skills that will help them build their emotional intelligence and build a healthier brain. The key to encouraging reading habits in kids is reading with them at home from a young age. Here are some more tips to encourage good reading habits in your children.
Christmas reads
Our library elves have been busy preparing some magical christmas displays. We welcome you to drop in and stock up on your seasonal reads! 
Are we nearly there?
Are you taking any long car journeys this Christmas? Our top tip to banish the boredom and stamp out sibling squabbles is to download an eAudiobook.  BorrowBox has lots of great christmas stories that can help make those journeys way more fun!
For new users: Access eBooks/eAudiobooks on your phone, tablet or reader. Once you have installed the app, search for Dublin in the 'Library' field provided and then sign in using your library membership card number and PIN.
Watch our how to video on Borrowbox. Members of other library authorities will need to log in using a different link.