Published on 10th May 2021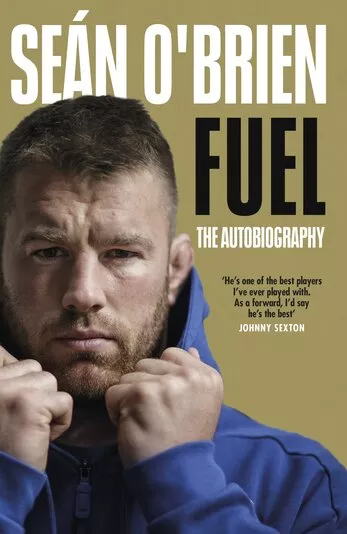 "I could have been more disciplined but I'm glad I'm not a robot like so many now." In this sentence Sean O'Brien sums up his attitude to life and rugby in his no holds barred autobiography.
Sean O'Brien comes from Tullow in Co. Carlow, not the traditional background of a Leinster and Ireland rugby player. He speaks with an engaging honesty about growing up as the middle child in a house where his mother and father rowed constantly. His two elder siblings had left home and he felt as if he had to bear the brunt of the breakdown of his parents' marriage and learn to grow up very quickly.
Rugby was an escape, first with his local club in Tullow and then with the Irish youths As he progressed up the rugby ladder he felt like an outsider to begin with, seeing as he was surrounded by youths who'd been to fee-paying schools who saw him as a bogger. 
By the time he played for Leinster and Ireland he felt comfortable in the Irish rugby environment. As a teenager O'Brien was a bit of a tearaway and he freely admits that sport has always been his release and it was rugby that taught him how to behave better on the pitch from a young age. He writes frankly about teammates, coaches, opponents and referees. He describes in eye-opening detail the succession of injuries and surgeries that he endured along the way. He takes us from the highs of scoring a try for the British & Irish Lions against New Zealand in 2017, to the realisation that the IRFU was not going to offer him a new contract in 2019.
The market for sporting biographies has been saturated with boring anodyne books in the last year to 15 months, but in my opinion, O'Brien's book is one of the few worth reading. He has always looked upon himself as a maverick and with the help of his co-writer Gerry Thornley, he has laid bare his insecurities and the difficult relationships that have permeated his adult and sporting life. 
Access eBooks/eAudiobooks on your phone, tablet or reader. Once you have installed the app, search for Dublin in the 'Library' field provided and then sign in using your library membership card number and PIN.
Watch our how to video on Borrowbox. Members of other library authorities will need to log in using a different link.
Submitted by John in Inchicore library.