The Inseparables by Simone de Beauvoir
Published on 16th January 2023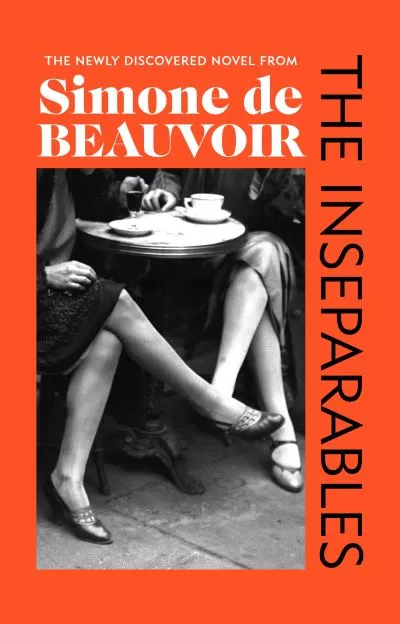 Several acquaintances have confided in me that one of their New Year's resolutions is to start reading again. When asked for any tips my advice is always the same: start with something short. In that vein, one of the books I have read since the beginning of the year is Simone de Beauvoir's The Inseparables, a novel supposedly considered "too intimate" to be published during the author's life. 
The story follows the relationship between Andrée and Sylvie (stand-ins for de Beauvoir and her real-life friend Elisabeth "Zaza" Lacoin). The girls meet when Andrée joins Sylvie's class and Sylvie is immediately taken with her classmate's intelligence, intensity and self-possession. For example, de Beauvoir describes how Andrée speaks to the teachers in a way that is almost (but not quite) insolent. She seems to speak to them as an equal rather than as a student addressing a teacher.
The girls soon grow close and the novel traces their friendship over the next years. Without giving too much away, de Beauvoir seeks to show that while Sylvie and Andrée seem to be on similar trajectories, their lives are ultimately not their own. Religion and sex are far more determinative of their paths than their own choices. This is something de Beauvoir railed against in her philosophical work and as both a feminist and existentialist.
At 176 pages the book is short but it has plenty to say and some incredibly powerful scenes. It beautifully captures the feelings of close friendship as well as the devastation of loss. Finally, it vividly portrays the struggle of an individual caught between societal and familial expectations and her own desires. If you're looking to get back into reading this January and don't mind a story which deals with some weighty themes, look no further than The Inseparables.
Peadar, Cabra Library