Published on 21st May 2023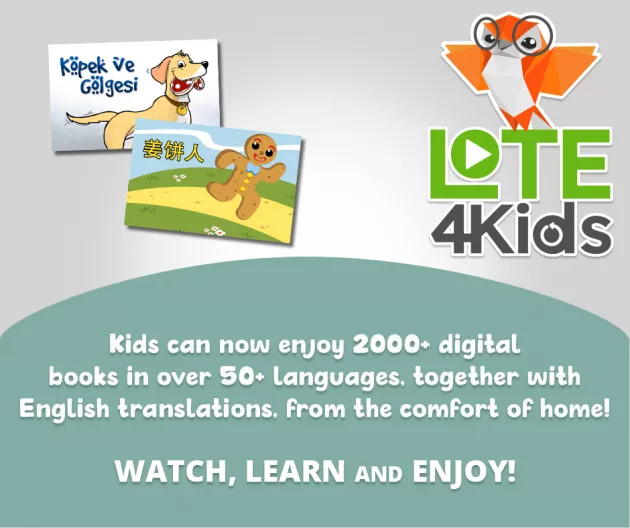 LOTE4Kids allows kids to enjoy the magic of books in LOTE (Languages Other Than English), both in library branches and at home. Kids can also watch each LOTE title translated and narrated in English to help with reading and literacy development.
To support kids learning languages, enjoy over 800 book titles.
Over 30 languages (English, Arabic, Bengali, Chinese, Dutch, French, German, Greek, Hindi, Indonesian, Italian, Japanese, Korean, Mexican Spanish, Persian, Polish, Portuguese (Brazil), Punjabi, Romanian, Russian, Serbian, Spanish (Latin America), Tamil, Turkish, Urdu, and Vietnamese. 
An exciting update from LOTE -  books are now available in Hungarian (new language), and more titles in Greek and Turkish, which brings them up to over 1500+ picture books across 50 World Languages! 
They've also added a new online colouring activity for kids called Paint and a few more titles in Mandarin and Arabic.  
Also Book recommendations based on previous reading. Enjoy! 
Suitable for Ages: 3+