Mad for murder, recommended crime thrillers
Published on 18th June 2020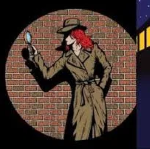 You only have to look at mainstream TV listings or Netflix's new-in section to see that the nation's obsession with true crime and crime drama isn't going anywhere. So, in all, the fascination for crime thrillers stems from the thrill of the vicarious entertainment and the intellectual rush of participating in a mystery that you almost feel you have helped unravel, apart from a deeper understanding of what makes the human mind function, soar, click or break.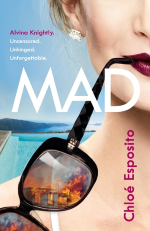 Mad by Chloé Esposito. Alvie Knightly is a trainwreck: aimless, haphazard, and pretty much constantly drunk. Alvie's existence is made even more futile in contrast to that of her identical and perfect twin sister, Beth. Alvie lives on social media, eats kebabs for breakfast, and gets stopped at security when the sex toy in her carry-on starts buzzing. Beth is married to a hot, rich Italian, dotes on her beautiful baby boy, and has always been their mother's favorite. The twins' days of having anything in common besides their looks are long gone.
When Beth sends Alvie a first-class plane ticket to visit her in Italy, Alvie is reluctant to go. But when she gets fired from the job she hates and her flatmates kick her out on the streets, a luxury villa in glitzy Taormina suddenly sounds more appealing. Beth asks Alvie to swap places with her for just a few hours so she can go out unnoticed by her husband. Alvie jumps at the chance to take over her sister's life--if only temporarily. But when the night ends with Beth dead at the bottom of the pool, Alvie realizes that this is her chance to change her life.
Alvie quickly discovers that living Beth's life is harder than she thought. What was her sister hiding from her husband? And why did Beth invite her to Italy at all? As Alvie digs deeper, she uncovers Mafia connections, secret lovers, attractive hitmen, and one extremely corrupt priest, all of whom are starting to catch on to her charade. Now Alvie has to rely on all the skills that made her unemployable--a turned-to-11 sex drive, a love of guns, lying to her mother--if she wants to keep her million-dollar prize. She is uncensored, unhinged, and unforgettable.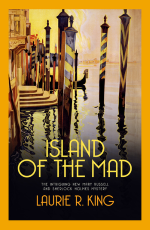 Island of the Mad by Laurie R. King. Russell herself is feeling less than balanced, and the last thing she wants is to deal with the mad. However, she agrees to look into it, when her friend escapes. The pursuit leads her across Europe to Venice and finally to the Poveglia Island, a lunatic asylum build on the bones of centuries of plague victims. Russell takes a deep breath, and follows, only to find that the lunatics may be in charge of the asylum, and nothing is quite as it seems.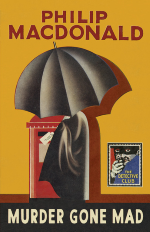 Murder Gone Mad by Philip MacDonald. The first Golden Age detective novel to feature a serial killer with no rational motive - and surely impossible for Scotland Yard to solve? A long knife with a brilliant but perverted brain directing it is terrorising Holmdale – innocent people are being done to death under the very eyes of the law. After every murder a business-like letter arrives announcing that another 'removal has been carried out', and Inspector Pyke of Scotland Yard has nothing to go on but the evidence of the bodies themselves and the butcher's own bravado. With clear thinking impossible in the face of such a breathless killing spree, the police make painfully slow progress: but how do you find a maniac who has no rational motive? Philip MacDonald had shown himself in The Noose and The Rasp to be a master of the detective novel. In Murder Gone Mad he raised the stakes with the first Golden Age crime novel to feature a motiveless serial killer prompted only by blood lust – inspired by the real-life case in 1929 of the Düsseldorf Monster – and this time without the familiar Anthony Gethryn on hand to reassure the reader.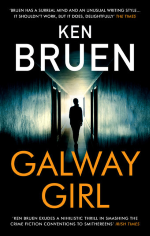 Galway Girl by Ken Bruen. The latest Jack Taylor novel from the Godfather of Irish noir. Jack Taylor has never quite been able get his life together, but now he has truly hit rock bottom. Still reeling from a violent family tragedy, Taylor is busy drowning his grief in Jameson and uppers, as usual, when a high-profile officer in the local Garda is murdered. After another Guard is found dead, and then another, Taylor's old colleagues from the force implore him to take on the case. The plot is one big game, and all of the pieces seem to be moving at the behest of one dangerously mysterious team: a trio of young killers with very different styles, but who are united in their common desire to take down Jack Taylor. Their ring leader is Jericho, a psychotic girl from Galway who is grieving the loss of her lover, and who will force Jack to confront some personal trauma from his past.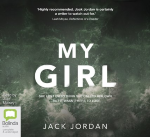 My Girl by Jack Jordan. Paige Dawson: the mother of a murdered child and wife to a dead man. She has nothing left to live for ... until she finds her husband's handgun hidden in their house. Why did Ryan need a gun? What did he know about their daughter's death. Desperate for the truth, Paige begins to unearth her husband's secrets. But she has no idea who she is up against, or that her life isn't hers to gamble – she belongs to me.
Access eBooks/eAudiobooks on your phone, tablet or reader. Once you have installed the app, search for Dublin in the 'Library' field provided and then sign in using your library membership card number and PIN. Watch our how to video on Borrowbox. Members of other library authorities will need to log in using a different link.