Marjorie Hasler: A Suffragist Martyr
Published on 18th January 2018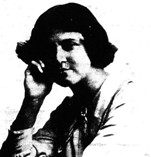 Marjorie Hasler (c. 1887 -1913) joined the Irish Women's Franchise League (IWFL), a militant suffrage group, in 1910. She was at the frontline of the women's suffrage campaign during its explosive pre-war years. She travelled to London in November 1910 to protest against the Liberal Prime Minister H.H. Asquith's dismissal of a Conciliation Bill that would extend voting rights to women. The suffragists were attacked by the police in an event that became known as 'Black Friday'. Marjorie was among those injured when her head struck a wall during the agitation. Undaunted she travelled to London once more in November 1911 where she was imprisoned for breaking government windows (the suffragists' preferred protest strategy). She spent fourteen days in Holloway prison.
Marjorie was among the eight IWFL members imprisoned in Mountjoy for breaking windows in Dublin in June 1912. She was fined £10 and sentenced to six months in jail, of which she served four. This was the longest single sentence served by any of the eight women.
She died of measles in 1913 but her IWFL colleagues insisted that her injuries and imprisonment contributed to her early death. The Irish Citizen declared that Marjorie was 'the first Irish martyr for the cause'.
Marjorie Hasler believed that Irish suffragists were forced to adopt violent means in the face of public apathy and institutional hostility. She wrote in the Irish Citizen (22 June 1912): 'We don't like smashing glass any more than men like smashing skulls. Yet in both cases there is, I believe, a strong feeling that something must be broken before a wrong is changed into a right'.
Marjorie Hasler is just one of the Irish suffragists commemorated in the exhibition 'Suffragist City: Women and the Vote in Dublin' at Dublin City Library & Archive. The exhibition runs throughout January and February 2018. Admission Free.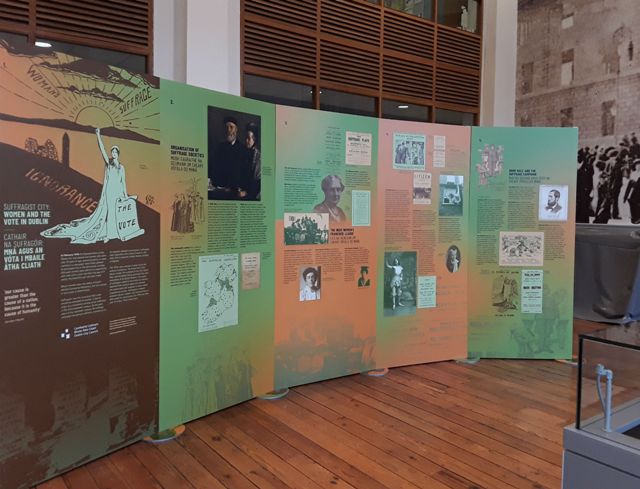 Further Reading:
Hourican, Bridget, 'Marjorie Hasler (c.1887-1913)', Dictionary of Irish Biography, vol. 4 G-J, James McGuire and James Quinn (eds.), pp. 516-7.
Ward, Margaret, Hanna Sheehy Skeffington: a life (1997).
The Irish Citizen (available on microfilm in the Dublin City Library & Archive).