The Pride of books in Dublin City Libraries
Published on 31st May 2023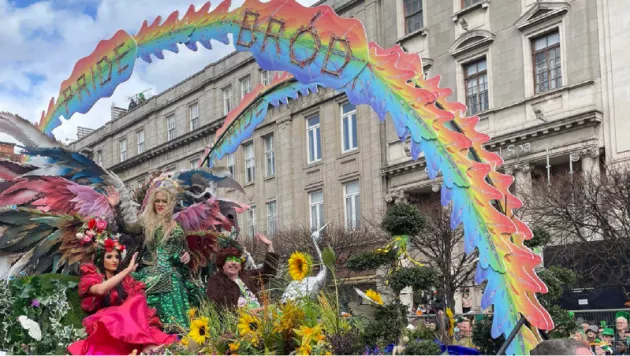 This June, Dublin city will celebrate the annual Dublin LGBTQ+ Pride Festival. The 40th Anniversary Dublin Pride Parade will take place on Saturday, 24 June 2023.
Browse the library catalogue for our Pride collection of books.
You can use your library card on Borrowbox to access a host of LGBTQI+ eBooks and audiobooks from the comfort of your home.
These books contain complicated friendships, loneliness, families both close and estranged, budding romance and mysteries.
Access eBooks/eAudiobooks on BorrowBox on your phone, tablet or reader or download the BorrowBox app from your App Store (Google Play) (iTunes) (Kindle Fire). Once you have installed the app, search for Dublin in the 'Library' field provided and then sign in using your library membership card number and PIN. Watch our how to video on Borrowbox. Members of other library authorities will need to log in using a different link.
If you don't have a library card at the moment, if you need to renew your library membership, or if you're not sure of your PIN, don't hesitate to email us at [email protected] or contact your local library and they will help you; please see here for more information on library membership.