Published on 21st June 2019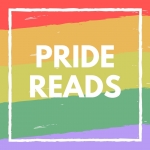 In advance of Pride, our colleague Esme has compiled this selection of LGBT+ novels, non-fiction books and junior reads.
Some of the stories on the list are difficult and heavy reads, but also included are books about what really matters, the family who love us for who we are.
You can reserve any of these titles online via the Libraries Ireland website. Grab your library card, click on the ISBN number to reserve your copy and enjoy.
Happy Pride from all at Dublin City Libraries!
Fiction
The Night Watch by Sarah Waters. ISBN 9781844082414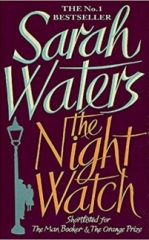 Set in and around the Second World War, this tale follows the lives of five people, Kay, Helen and Julia, Viv, and Duncan backwards through the wartime. A well-written period novel full of secrets, tension and romance.
Read also: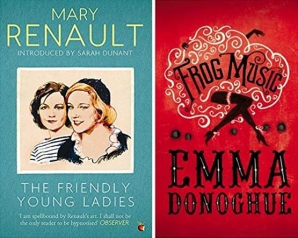 Little Fish by Casey Plett. ISBN 9781551527208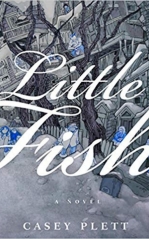 A challenging look at the life of a transgender woman and her friends living in Canada. The story starts when she gets a phone call from a family friend saying that her dead grandfather might have "Been like her" and the search for meaning that begins in her.
Read also: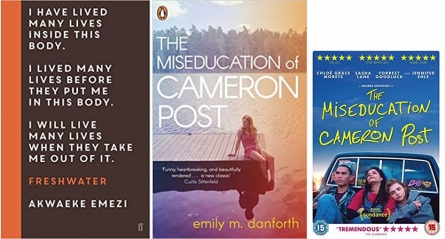 The Heart's Invisible Furies by John Boyne. ISBN 9781784161002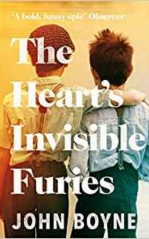 A man's life and 70 years of Irish history told from conception on, the struggle of figuring out where you belong in the world as a son with no parents and a country that does not recognise you as belonging with your sexuality.
Read also: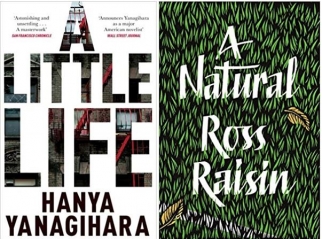 Fun Home by Alison Bechdel. ISBN 9780224080514
An incredible memoir of a daughter's perspective on her family while coming out and dealing with the realisation her father was also gay. One of the most personal and compelling memoirs across the genre, not just within graphic novels.
Read also: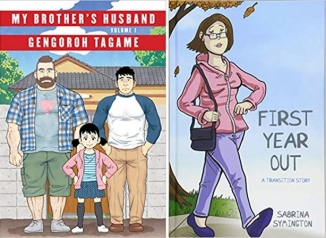 Non-Fiction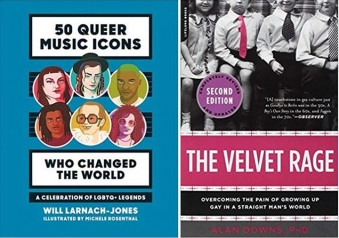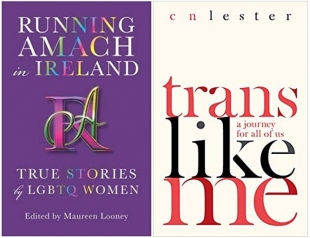 50 Queer Music Icons Who Changed the World: A Celebration of LGBTQ+ Legends by Will Larnach-Jones. ISBN 9781784881504
The Velvet Rage. ISBN 9780738215679
Running Amach. ISBN 9781909895898
Trans like me: a journey for all of us by CN Lester. ISBN 9780349008608
 
Teen
Huntress by Malinda Lo. ISBN 9781907411090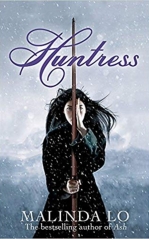 One of the most compelling things about Malinda Lo's YA fantasy novels is the absence of homophobia. She sums it up well in this quote about her world building "There's no trick to this. The author simply has to decide: Are the people in this fantasy world homophobic? Or not?". Out of all the trials facing her characters, homophobia isn't one of them. She creates stunning worlds and beautiful characters.
Other Words for Smoke by Sarah Maria Griffin. ISBN 9781789090086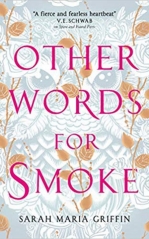 Weird, spooky and pretty queer YA by an incredible Irish author. Set in county Wicklow twins Mae and Rossa come from the big smoke to stay with their great-aunt Rita and her ward Bevan. Over two summers the twins find that nothing is as it seems and magic is as likely to ruin lives as the tragedies in Irish history did and do.
Read also: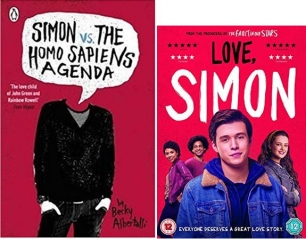 Junior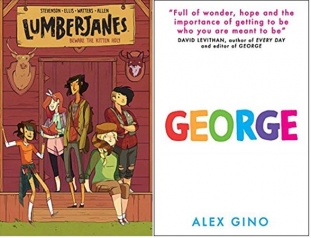 Lumberjanes Vol. 1 by Noelle Stevenson, Grace Ellis, Brooke Allen. ISBN 9781608866878
George by Alex Gino. ISBN 9781407158273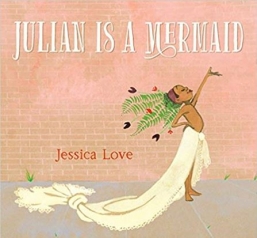 Julian Is a Mermaid by Jessica Love. ISBN 9781406380637
This was my favourite kid's book of 2018, a beautiful story of family, love and acceptance that makes me cry every time I read it.
I wanted to end the list on this book because while many LGBT+ stories are difficult and heavy, including a good few on this list, this story is about what really matters, the family who love us for who we are.