The Secrets of Successful Ageing
Published on 26th May 2022
Find out what daily habits can help us all age more successfully, no matter what our age with Professor Rose Anne Kenny.
This online event was hosted by Dublin City Libraries on 26 May as part of Bealtaine Festival, which celebrates the arts and creativity as we age. #HealthyIrelandAtYourLibrary
To view this, you must update your

Professor Rose Anne Kenny is Professor of Medical Gerontology and Head of the academic department of Medical Gerontology at Trinity College Dublin. She is the President of the Irish Gerontological Society.
She is also director of the Mercer's Institute for Successful Ageing (MISA) at St. James's Hospital Dublin, which is a state of the art facility hosting ambulatory care, inpatients, education and research facilities for older adults. She is the founding Principal Investigator of The Irish Longitundinal study on Aging (TILDA). Her research on aging is recognised world-wide and her accolades include receiving membership of the Royal Irish Academy and a Lifetime Achievement Award at World Conference Falls and Postural Stability in 2019.
With over 35 years of experience in this area and now the best-selling author of "Age Proof: The Science of living a longer and healthier life", she is ideally placed to talk to us about daily habits that impact on how we all age more successfully, including the role of friendships, expectations, cold water, exercise etc.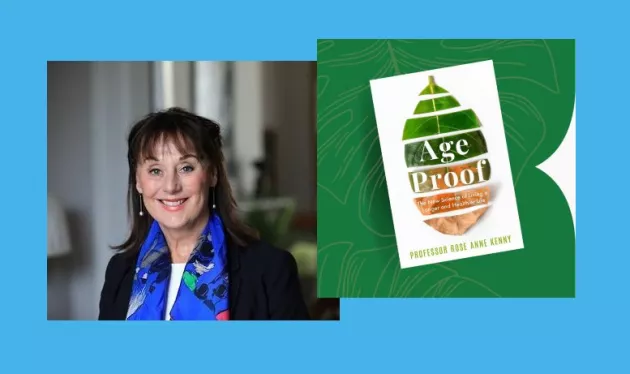 To find out more, pick up a copy of Age Proof: The Science of living a longer and healthier life by Professor Rose Anne Kenny. It's available to borrow from your local library and you can listen to the audiobook on BorrowBox.