The Shaws of Bushy Park, Terenure
Published on 10th April 2017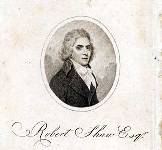 Robert Shaw was one of Dublin's foremost financial experts, with his own bank, Robert Shaw and Son at Foster Place. He was born in 1774. His father, Robert Senior moved to Dublin in the 18th century where he prospered as a merchant and became the Accountant General of the Post Office. In 1785 Robert Senior acquired Terenure House, an estate of 35 acres – a sign of his growing wealth.
Image: Robert Shaw Esq.
On reaching the age of 21 in 1795 Robert Shaw (Junior) obtained the municipal franchise and became a member of the Guild of Merchants. He was elected to the Dublin City Assembly (forerunner of the present day City Council) as a representative of the Merchants Guild. Robert Shaw was appointed to Dublin Corporation's Committee of Finance and elected Lord Mayor in 1815-16. He was a founding member of the Royal Bank of Ireland which his bank merged with in 1837. Robert Shaw was a Member of Parliament for New Ross and Dublin from 1804 – 1826. As a compliment to his position he was conferred with a Baronetcy on 17 August 1821 during George IV's visit to Dublin.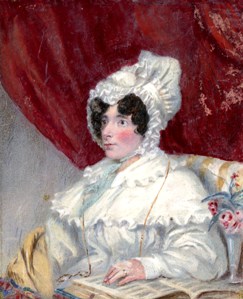 In 1796 Robert married Maria, only daughter and heiress of Abraham Wilkinson who had died in 1764. Maria brought a substantial dowry and the 110 acre estate of Bushy Park to the marriage. Robert Shaw sold his family home, Terenure House, in 1806 and Bushy Park House became the family home and seat of the Shaw family until 1951. His first marriage to Maria produced eight surviving children, five sons and three daughters. After her death, he married his second wife Amelia, daughter of Benjamin Spencer of Twickenham, England. Amelia became a founding patroness and generous donor to the Twickenham United Reformed Church.
Image: Maria Wilkinson Lady Shaw
Sir Robert Shaw retired to his country estate, Bushy Park and died after a short illness in 1849. George Bernard Shaw was not a direct descendant of Sir Robert but the playwright's father, George Carr Shaw was a cousin of the Baronet.
Dublin City Archives holds two small collections relating to the Shaw Family.  The first is a collection of deeds relating to the Bushy Park Estate.  This includes a copy deed of release (AR/add/52/22), by which Lidia Wilkinson left legacies to Eliza and Isabella Doolittle of Cork and Henry Doolittle of Dublin City. This deed proves the existence of a real Eliza Doolittle- the name made famous on G. B. Shaw's Pygmalion who was obviously a family friend of the Wilkinson Family.  The second is a collection of miniature watercolours showing the Shaw family members, from which this portrait of the first Lady Shaw is taken.  
See also: Maps of the Terenure and Crumlin Estates 1879 and Bushy Park House.
Manuscript of the Month
Each month, Dublin City Archives will be showcasing a manuscript from their collections on our blog. Check back next month for the next instalment!