She died of a fever, and no one could save her
Published on 3rd April 2020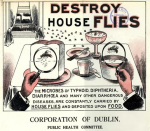 The story of Molly Malone, the famous Dublin fishmonger, is immortalised in the song of the city. Her statue, in Andrews Street, is one of the most visited by tourists to Dublin.But behind the romantic image of Molly Malone is the sad reality that early death from disease and unsanitary living conditions was a feature of Dublin life for many, particularly in the late 1800s and early 1900s.
When Charles Cameron was appointed by Dublin Corporation as Chief Medical Officer in charge of Public Health in 1876, - a position he was to hold for some 50 years - he had a challenging workload in addressing the many issues directly related to disease and poverty in the city at the time. These were issues close to his heart, having lost two young sons to typhus in the early years of his married life.
Cameron  prioritised improvements in housing conditions, going as far as closing down housing he felt was unfit as dwellings. He published many papers on topics such as sanitation and hygiene, whilst encouraging improvements in diet and nutrition, especially for those in poorer circumstances. One famous initiative from 1911 was the '3d per bag' scheme for the capture of house-flies. These bags were deposited in the Corporation's facility in Marrowbone Lane.  As public health improved under his tenure, the death rate in Dublin associated with infectious diseases dropped from 9/1000 to 1.3/100 in 1919.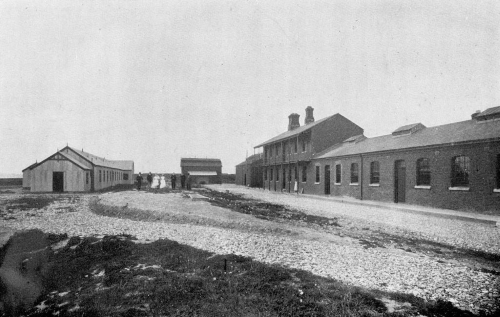 When six cases of smallpox were reported in Dublin in December 1902, fearing an epidemic, Cameron established the Pigeon House Isolation Hospital in early 1903. This could accommodate fifty patients, and later became a tuberculosis sanitorium.  Cameron also designed a fever ambulance to transport patients which was copied by health authorities in Europe.
Charles Cameron died in 1926 and was buried in Mount Jerome Cemetery Dublin.  However, his memory lives on in two housing developments in the city, Cameron Street off Cork Street, and Cameron Square in Kilmainham, both in Dublin 8.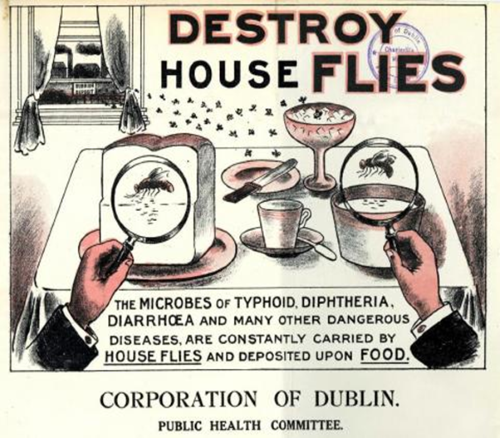 Blog post by: Catherine Scuffil, (former) Historian in Residence, Dublin South Central, Dublin City Library and Archive.