Very Short Introductions from Oxford University Press Online
Published on 13th May 2020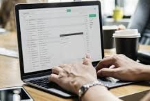 Have you ever wished to get an overview of a subject but were unsure where to start? Why not try Very Short Introductions from Oxford University Press, this collection of 600 books cover a range of subjects in the Arts, Law, Medicine, Sciences and Social Sciences from Abolitionism to Zionism and everything in between. All titles provide intelligent and serious introductions to a range of subjects, written by experts in the field who combine facts, analysis, new ideas, and enthusiasm to make challenging topics highly readable.
For example, there's a book by Barry Cunliffe on The Celts. I really like the way he explains the term "Celt" and shows how the meaning changed throughout history. Cunliffe has, (with J.T. Koch) published three volumes "Celtic from the West". They claim that Ireland's population came from south west Iberia, around 4,000bc. The books are expensive but the theory behind them is widely available online.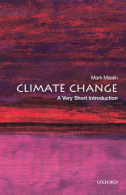 Climate Change by Mark Maslin is quite topical and worth a read. He looks at the factors that influence the global climate. He considers the difference between weather and climate. He concludes by looking at the issues of climate change and what is being done to tackle it. Other science topics include The Antartic, Black Holes, Waves, Viruses, and many more.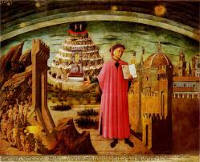 Recently I began reading "The Divine Comedy". I saw that there was a title: Dante by Peter Hainsworth and David Robey on Very Short Introductions, so I had a look. Dante wrote about people and issues from his era. Hainsworth and Robey demonstrate how these issues are often left to the reader to resolve. They look at the medieval versus modern aspects of the text and that is why, The Divine Comedy, is a masterpiece in world literature. Sometimes it's enough to dip into the book to see what interests you.
Submitted by Liam in Terenure Library. Access Very Short Introductions with your Dublin City library membership card barcode number. Select 'Dublin City Public Libraries' from menu.