Where is my mind? Music therapy with a difference.
Published on 22nd April 2020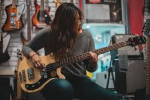 And now for a few thoughts from our colleague Clodagh on keeping sane whilst keeping indoors. I'm starting to get a little home-crazy. With home-schooling, home-working and home-only for the foreseeable future, all I can think of is escape from home rather than using my spare time to clean the previously untouched corners of my home. Bathroom grouting – you have no need to fear! My escape is music. Music touches almost all of us I think, we're hooked by a bassline or drawn to a melody. I have music in every room of the house, so that I can listen as I read, cook, work or argue about how April Fool's Day is not a national holiday and therefore home-school still goes ahead.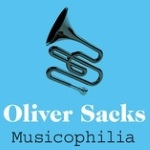 Have you ever wondered what it is about music that makes it so appealing to us humans? How does it affect our brains? How do earworms happen to us? Have a listen to 'Musicophilia' by Oliver Sacks, available on eAudiobook through Borrowbox with your library membership. Sacks quotes Charles Darwin's 'The Descent of Man' in his introduction claiming music to be a pretty useless, but nevertheless enjoyable endeavour! I think of dementia choirs here in the city and wonder if Darwin could do with an update? 'As neither the enjoyment nor the capacity of producing musical notes are faculties of the least use to man ... they must be ranked among the most mysterious with which he is endowed.'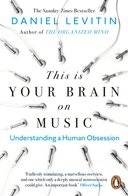 If you'd like to find out more, another book choice might be Daniel Levitin's 'This is your brain on music'.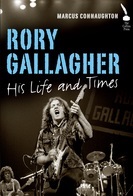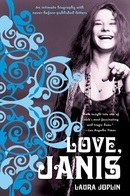 Or why not check out some of the great music biographies on Borrowbox of talented artists such as David Bowie, Rory Gallagher or Janis Joplin.
Watch our how-to video on Borrowbox.
Access eBooks/eAudiobooks on your phone, tablet or reader. Once you have installed the app, search for Dublin in the 'Library' field provided and then sign in using your library membership card number and PIN.
Members of other library authorities will need to access BorrowBox using a different link.

In the current situation, I could certainly do some musical therapy, so rather than reading further, I've decided to give my faculties a challenge with Artistworks for Libraries, available via RB Digital with your library membership. Watch our how to video for RBdigital.
My challenge is to master the bass guitar lying lonesome in the corner of one home-schooler's bedroom, purchased from the much-missed Walton's on South Great George's Street way back when the home-schooler expressed an interest in learning, swiftly followed by a lack of interest in learning. I delude myself that I could be the next Kim Deal or Tina Weymouth, should anyone come looking for a 40-something librarian bassist, with a side knowledge of 2PiR and the counties of Ireland 'as Gaeilge'.
On Artistworks for Libraries, Nathan East provides the bass guitar tutorials. He has worked with musicians from Eric Clapton to Herbie Hancock, and you'll know his bass lines from songs such as Kenny Loggins' 'Footloose' or Daft Punk's 'Get Lucky'. That's impressive, so I watch the first few videos, feeling a little perplexed by new terms such as harmonics and intonation.
'One man's G sharp is another man's A flat'
I slow down to get to grips with the terminology and tie it in with what I know already from previous instrumental dabbling. I move on to the warmups and scales and really enjoy getting stuck into the sounds of each string. I'm delighted to see that these videos have a slow-motion version too. The short videos that allow you master a skill before moving on are great for building confidence.
The break in the daily home routine is refreshing. Learning an instrument requires a focus that makes you shake off distractions and gives you a sense of accomplishment as you progress. Have a look at Artistworks for Libraries, think about what you could do with the mysterious faculties with which you have been endowed.
Dream of your other life in music. Plans for my world tour are on hold for the moment, but watch this space…