Women of Note: folk singers and a memoir
Published on 13th January 2022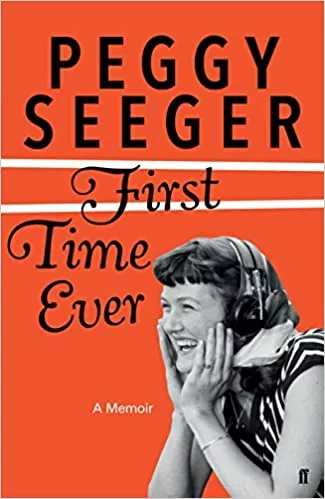 Aoife Scott is an Award Winning folk singer and songwriter based in Dublin, Ireland. Born into the legendary Black Family, Aoife has steadily ascended to the top of the traditional and folk music scene and has long enjoyed success as an established artist in her own right.
Scott comes with a 24 carat pedigree, daughter of Frances Black, niece to Mary Black, cousin of Danny O'Reilly of the Coronas. Besides being a stellar person and refreshingly honest she said she was re-reading a memoir about Peggy Seeger. Seeger is a unique artist who has carved a special place in the folk revival of both the UK and the USA. Now in her 80s, her light burns as brightly as ever. 
Apparently Seeger is one of Scott's idols. Mine too. 
Here is the book: First time ever : a memoir / Peggy Seeger
With a clear eye and generous spirit, Peggy writes of a roller-coaster life of birth and abortion, sex and infidelity, devotion and betrayal in a luminous, beautifully realised account.
Peggy Seeger is one of folk music's most influential artists and songwriters. Born in New York City in 1935, she enjoyed a childhood steeped in music and left-wing politics; they remain her lifeblood. After college, she travelled to Russia and China, against US advice, before arriving in London, where she met the man with whom she would raise three children and share the next thirty-three years: Ewan MacColl. Together, they helped lay the foundations of the British folk revival, through the influential Critics Group and the landmark BBC Radio Ballads series. And as Ewan's muse, she inspired one of the twentieth century's most popular love songs, "The First Time Ever I Saw Your Face".
And the cherry on the cake for me is that - not one but three of my favourite female singers will be playing at TradfestTemplebar! A special night featuring Aoife Scott, Peggy Seeger and Wallis Bird. I mentioned Bird in a poem once. Here's to a very special night indeed and the chance to be at a live gig.
Something to look forward to!