'Alone in Berlin' and 'A Whole Life' - books by German authors.
Published on 8th May 2020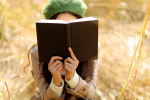 Our colleague Charlotte is sharing her views on two books by German authors. I always try to get keep in touch with literary developments in Germany which is where I am from. Lately, I have come across two wonderful German novels, one originally published in 1947, the other in 2014. Both celebrate the lives of ordinary people but in very different ways.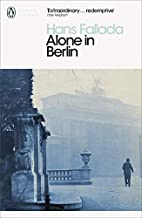 Hans Fallada  (1893 – 1947) was a bestselling  German writer during the early 1930s. He published a number of well-known novels about ordinary people trying to get on with life. Eventually, he fell foul of the Nazis and, despite trying to keep a low profile, was under constant threat of persecution. Fallada died in 1947, two years after the end of the Nazi rule. Alone in Berlin, his last novel, was published posthumously. It is one of the first anti-Nazi novels published after World War II. Largely forgotten until re-discovered and translated into English in 2009, it became an international bestseller more than 60 years after its publication.
Inspired by the real-life story of a Berlin couple who were executed in 1943 for treason, the novel describes life under the Nazi regime in Germany and the resistance of ordinary people. When Anna and Otto Quangel's son is killed in World War II, the quiet and unassuming couple decide to call on others to resist the tyranny of the Nazi regime. They distribute postcards with anti-Hitler messages around Berlin. Soon they are being tracked by the Gestapo. Fallada's novel paints a haunting picture of the atmosphere of fear, suspicion and intimidation in 1940 Berlin and Fallada leaves no doubt what his view of the Nazi regime is. An unforgettable book.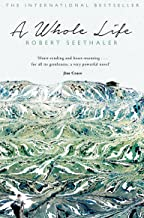 In contrast to Fallada's book, Robert Seethaler's novel A Whole Life is the work of a contemporary artist. Robert Seethaler is an Austrian writer and well-known actor who has published several books, 'A Whole Life' being his best-known work outside of German-speaking countries. It was nominated for the Man Booker International Prize 2016 and The International Dublin Literary Award 2017. Like Fallada, Seethaler writes about the life of an ordinary person, Andreas Egger. Egger lives most of his life in a remote valley in the Austrian Alps. He is an outsider, barely tolerated by the farming family who take him in as an orphan and make him work for his keep. His life is hard and without comforts. Events outside the valley (the book spans the time from 1902 until 1977) are barely mentioned. Egger only ever leaves his valley as a soldier during World War II and on short working trips. Egger's happiest time is his short, ill-fated marriage to Marie and yet, this is not a sad book. It is a gentle, wistful reflection on life in its simplest form and on the happiness that can be found in acceptance and solitude. A wonderful, tender novel.
Access eBooks/eAudiobooks on your phone, tablet or reader. Once you have installed the app, search for Dublin in the 'Library' field provided and then sign in using your library membership card number and PIN.
Members of other library authorities will need to access BorrowBox using a different link.