Apeirogon by Colum McCann
Published on 11th May 2021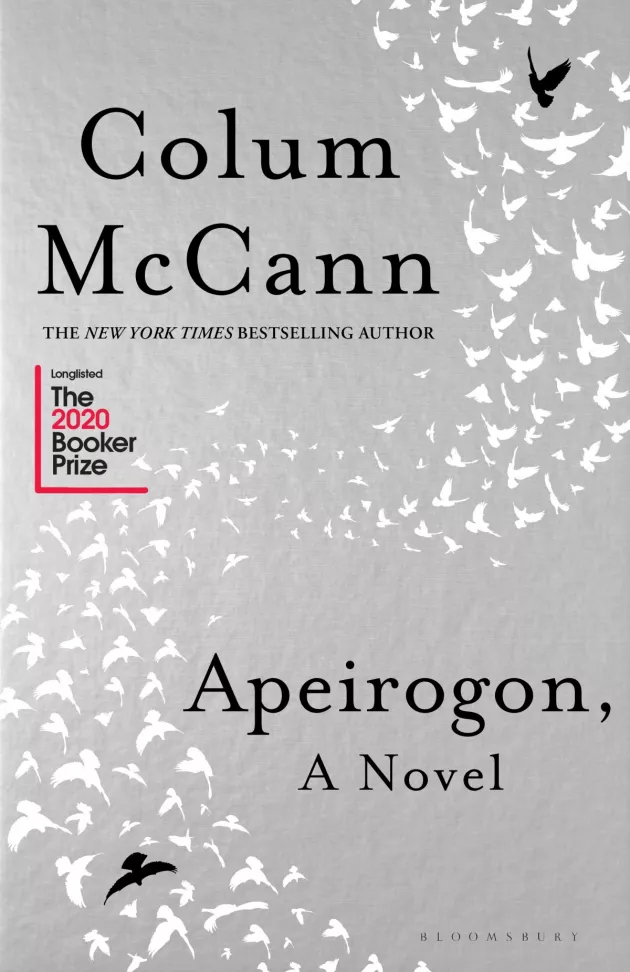 Join us for the countdown to the Dublin Literary Award 2021 announcement on 20 May as we highlight the six beautifully written and distinctive titles on the shortlist.
Each book will transport you into a fascinating world. Watch or listen to the dramatised readings and prepare to be swept away, inspired, and entertained.
Apeirogon is available to borrow from our newly reopened libraries and as an eBook on Borrowbox. 
The 2021 winner will be announced on Thursday, 20th May at a virtual award ceremony. Book your FREE ticket to attend bit.ly/2021Winner.
Dramatised reading of Apeirogon by Colum McCann, performed by Kwaku Fortune. Produced by Bazar Productions.
ILFDublin X 2021 DUBLIN Literary Award Shortlist Podcast Ep 1: Colum McCann in conversation with Maeve Higgins
Exclusive limited podcast series featuring the 2021 DUBLIN Literary Award Shortlisted authors and translators.
About the Novel
Rami Elhanan and Bassam Aramin live near one another – yet they exist worlds apart. Rami is Israeli. Bassam is Palestinian. Rami's license plate is yellow. Bassam's license plate is green. It takes Rami fifteen minutes to drive to the West Bank. The same journey for Bassam takes an hour and a half. Both men have lost their daughters. Rami's thirteen-year-old girl Smadar was killed by a suicide bomber while out shopping with her friends. Bassam's ten-year-old daughter Abir was shot and killed by a member of the border police outside her school. There was a candy bracelet in her pocket she hadn't had time to eat yet. The men become the best of friends. In this epic novel – named for a shape with a countably infinite number of sides – Colum McCann crosses centuries and continents, stitching time, art, history, nature and politics into a tapestry of friendship, love, loss and belonging. Musical, muscular, delicate and soaring, Apeirogon is the novel for our times.
About the Author
Colum McCann, originally from Dublin, Ireland, is the author of six novels and two collections of stories. His most recent novel, the New York Times bestseller Let the Great World Spin, won the National Book Award, the International IMPAC Dublin Literary Award and several other major international awards. His fiction has been published in thirty-five languages. He lives in New York.