Author Spotlight: Sebastian Barry
Published on 27th May 2020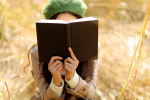 Sebastian Barry is an Irish novelist, playwright, and poet, he was named laureate for Irish Fiction 2019-2021. He is noted for his literary writing style and is one of Ireland's finest writers. His book Secret Scripture won the 2008 Costa Book of the year. He also won the Costa Book of the year in 2017 for his book, Days without End, becoming the first novelist to win the prestigious prize twice. Each of his novels imagines and expands the history of one of the author's ancestors and he mines his colourful family history for stories.
Secret Scripture by Sebastian Barry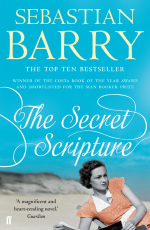 This is the story of Roseanne McNulty who is nearing her hundredth birthday in the mental hospital where she was committed as a young woman. The hospital is about to close and her psychiatrist finds himself intrigued by the story of his elderly patient. This book charts her life. The author writes about loss, broken promises, and failed hopes. This is a beautiful and disturbing book to read. It's an astonishing story told with sadness and grace and illuminates the history of the skeleton in the cupboard,  it is an incredibly moving and emotional story of love, grief, religion, and life in Ireland. This is a novel about the damage done by men to women and also to themselves. The act of telling her story is redemptive.
The Whereabouts of Eneas McNulty by Sebastian Barry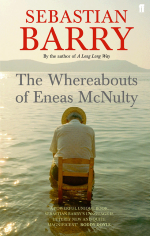 This is a story of a man with good intentions that have some disastrous consequences. He is exiled from a country that rejects him but which he loves nonetheless. Eneas McNulty lives his life in the shadow of the sentence haunted by his memories and by strong ties to a place that he is barred from forever. He is forced to flee Sligo, his friends and family. This is a heartbreaking story about the gentle Eneas McNulty caught up in the deadly politics that came with Irish Independence. Barry does a great job of creating the atmosphere of the time following the end of World War One. The Whereabouts of Eneas McNulty recounts the history of a lost man. The author vividly creates Eneas's warm humanity and his tenderness is powerfully portrayed and casts a gentle light on the hardship around him.
Days Without End by Sebastian Barry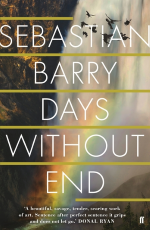 Winner of the Costa Book Award this story is about two young Irish men leaving the great Irish famine behind them to travel to America. Thomas McNulty takes us through American history with his best friend, and partner, John Cole -  joining the army to make a living. They experience hardship together where hunger and no shelter is hard to bear but they survive and grow deeper in love. It's a violent lyrical  vision of America in the making. Sebastian Barry has created complex individuals who find themselves caught up in the horrors of war. It's a masterpiece of atmosphere and language  It's a novel you will not forget. There are two main threads in this novel: the love story between Thomas and John, and America.
Submitted by Geraldine in Drumcondra Library.
Access eBooks/eAudiobooks on your phone, tablet or reader. Once you have installed the app, search for Dublin in the 'Library' field provided and then sign in using your library membership card number and PIN. Watch our how to video on Borrowbox. Members of other library authorities will need to log in using a different link.