Published on 24th April 2020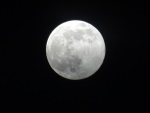 Freegal is a free music streaming service from your library. It's free and legal, Freegal - geddit? Freegal boasts 15 million songs ranging from today's K-Pop tunes to curated muso playlists. Mostly it's all sounds from Sony Music's roster, and covers most genres, even black metal. Submitted by Sleeve Notes, Drumcondra Library. Sleeve Notes has been reading, 'Yeah, Yeah, Yeah' by Bob Stanley, and listening to 'Splashdown: The Complete Creation Recordings 1990-1992' The Telescopes.
Download the App from your App store. You will need your library card and PIN to sign up. Thankfully colleagues put together a user friendly video on how to navigate Freegal.

Overall Freegal's search mechanism is a little clunky and at the vagaries of some foggy thinking. To crack the safe just think laterally, keep your dabs on, and you'll tickle Freegal quick smart. For example if you do a search for a particular artist it may not yield. So try again using the artists name in an album search, and it suddenly returns the goods. It's a straight up honky tonk wonky jukebox so don't react if you get el zippo when you search, be persistent. As a record store clerk it's more Molly Ringwald in Pretty in Pink than Jack Black in High Fidelity. It's worth the aggravation for the solid gold nuggets it holds inside, of which there is plenty.
You can search on a few different categories. The most entertaining is PLAYLISTS from the search bar at the top of your SEARCH screen. Playlists are a lucky dip with some times eye-raising selections. They come with often baffling names and are quite fast and loose in how a chosen theme plays out. They throw up a smorgasbord, from tasty treats to the frankly undisgestable. Whether its boffin or bot made, I defy you to polish off a full playlist in one sitting.
And as the music plays, I wonder who rustles up these marvellous whittles. Freegal's website mentions 'music professionals'. Sweet! There's a wrecking crew full of misfits and miscreants throwing their crate digging years into this? Where do I apply for a job? It seems to me the playlists I'm drawn to are chosen by a battle-scarred, one-time roadie for Popol Vuh, a sometimes late night DJ under the moniker 'John Papa Boogie'. He's surrounded by show posters, ticket stubs, tour merch and his vast record collection.  He's not down with the kids but he knows his stuff.  Oh and that rug he has, really ties the room together.
Check out the 'ONE GIANT LEAP: MOON TUNES' playlist for example. So okay there's some pretty obvious inclusions like 'Moonlight Serenade' Glenn Miller, 'Blue Moon of Kentucky' Elvis Presley, 'By the Light of the Silvery Moon' Doris Day, 'Blue Moon' Billie Holiday, 'Moon River' Andy Williams, 'Moondance' Van Morrison. Then there's more off the grid stuff like 'Song About the Moon' Paul Simon, 'Moonbeam Song' Harry Nilsson, 'Moonshine' Denis Wilson. And then we wig out completely and go on a magic carpet ride with 'Moonshake' Can, 'Moon Turn the Tides' Jimi Hendrix Experience, 'Moon in June' Soft Machine. Fancy a go?
So Just search the playlist: 'ONE GIANT LEAP: MOON TUNES'. You get 71 songs and free entertainment for 4hrs and 41 mins. Far out!
It doesn't end there. Remember I mentioned the weird and wonderful nuggets that the lucky dip search mechanism throws your way? Well I went down the rabbit hole earlier today with related moon type thoughts. I thought I'd imbibe something curiouser: 'Rocket Man' William Shatner;  The Byrds 'Armstrong, Aldrin and Collins';  Recordings of 'Apollo 11 First Moon Landing' Walter Cronkite; Neil Armstrong 'One Small Step for Man, One Giant Leap for Mankind'.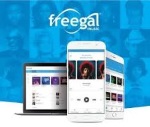 Freegal has them all to flight test. That's one small step for man, one giant leap for mankind.