Don Siegel and the invention of Charles Manson
Published on 14th August 2020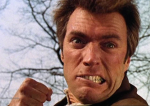 'Put your pants on, Chief!'. Hollywood hates Hippies. Misogyny, sexual exploitation, violence against women and empty hedonism are synonymous with Hippies in films such as Skidoo (1968), Medium Cool (1969), Forrest Gump (1994) and Once Upon a Time in Hollywood (2019).
The apogee of vitriol towards the Hippy movement however, is Don Siegel's Coogan's Bluff (1968) - a maverick Sheriff's Deputy, Walt Coogan (Clint Eastwood) is sent to New York City to extradite convicted murderer Jimmy Ringerman (Don Stroud). New York is an appalling landscape of violence and disease, its denizens driven mad by America' murderous foreign policies - a civilization lost, unloved, and uncared for.
The maniacal violence of the Metropolis is manifested in the character of Ringerman - a Hippy cult leader deranged by LSD and corrupted by power. Using the 'far out' argot and symbolism of the counterculture, his Svengali power over his Hippy followers is absolute: his docile and obedient 'family' are weaponised to serve their master's deviant urges. One year after the release of Coogan's Bluff, the Manson Family carried out perhaps the most infamous, bizarre and perverted murders in Post-War American history. Siegel's preternatural depiction of the manipulation of a susceptible corps of the bewildered by an evil and ambitious charlatan is the auteur's diagnosis of a psychotic superpower, where violence begets violence.
The seemingly ad-hoc and indiscriminate violence of the Hippie is at odds with the sectarian and laconic violence of Coogan. Eastwood's character embodies the etiquette of the 'Old West', the individualism of justice where Coogan is judge, jury and executioner. The outsourcing of Justice to the private realm foreshadows Harry Callaghan in Siegel's Dirty Harry (1971) - the Criminal Justice system that fails to protect women and the most vulnerable leads Callaghan to vigilantism to exterminate the child murderer Scorpio (Andrew Robinson).
There is a distinct political ambiguity in Siegel's canon of work: Invasion of the Body Snatchers (1956) is seen as both a parable of the dangers of Soviet style Communism and a critique of Red Scare McCarthyism; Coogan's Bluff and Dirty Harry are casually portrayed as a ballad to the facistic values of the unreconstructed American cop, or are Coogan and Callaghan the sword and the shield of the weak and vulnerable in a dystopian United States of America?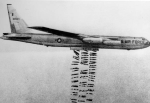 Invasion of the Body Snatchers, Coogan's Bluff, and Dirty Harry, are available to borrow on DVD from Dublin City Libraries. Submitted by Tom in Drumcondra Library.