Fantasy and Science-Fiction eBooks and eAudiobooks
Published on 8th April 2020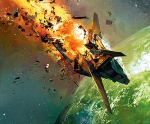 For many of us, it may not be easy to wind-down if currently at home or self-isolating and the current global situation can be a little grim and worrying; so why not take the opportunity to indulge in some escapism and get away from it all with the wonderful selection of Fantasy & Science-Fiction eBooks and eAudiobooks available through our online resources with BorrowBox.
Relax and let Dublin City Libraries help you escape (if only for a few hours) to myriad, diverse worlds of mystery, magic, miracles, monsters and mayhem!
To help you get going, here is a selection of 10 otherworldly titles to try.
Please note that you will need your Dublin City library card number and PIN and also to download the BorrowBox app. Watch our how-to video on Borrowbox.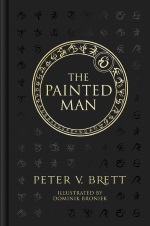 The Painted Man Peter V. Brett
The initial installment of the five volume Demon Cycle from New York author Peter V. Brett showcases a world devastated by the Corelings, mysterious, violent elemental entities that nightly arise to ravage and destroy once the sun sets. Humankind has been reduced to shrinking, isolated enclaves of people sheltering desperately behind the failing protection of runic wards but these fragile magical barriers are beginning to fade and the future looks hopeless unless a way can be found to fight back. The Demon Cycle has enjoyed phenomenal international success and Peter V. Brett's work has sold millions of copies and been translated into twenty-three languages.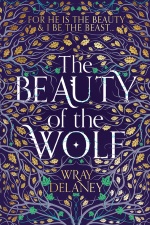 The Beauty of the Wolf Wray Delaney
Wray Delaney is the nom de plume of internationally renowned, multi-award winning children's writer Sally Gardner whose title Maggot Moon was the recipient of the Carnegie Medal in 2013. Beauty and the Wolf is a role-reversing, lavish, gothic retelling of Beauty and the Beast, for adults, which challenges our received perceptions of gender roles and beauty and is set in an Elizabethan England where magical curses are real and where appearances can be very deceiving. This is Gardner's second adult novel following her debut title An Almond for a Parrot.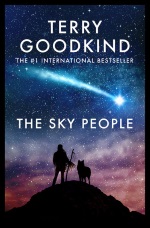 The Sky People Terry Goodkind
Before they disappeared the Sky People mandated on the Sun People one unbreakable commandment, one tenet that must never be broken; not to take life. Although it has left them at the mercy of rival tribes, who loot and pillage with impunity, unhindered by such a constraint, the Sun People have kept their word and exercised pacifism, until now. Raging River, Priestess of her Tribe, fought back and the son of the chieftain of the Wolf People tribe lies dead at her hands. Facing the extirpation of her kin because of her actions, Raging River must do the unthinkable and find the long-missing Sky People. This is the Sci-Fi debut from internationally best selling American fantasy novelist Terry Goodkind whose sixteen Sword of Truth novels have earned him countless legions of fantasy-fiction fans across the globe.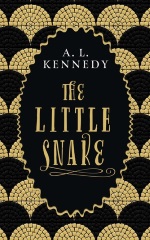 The Little Snake A.L. Kennedy
This novella is a sparkling, modern day fable of greed, death, war and friendship whose chief protagonists are Mary, a child growing up in a city of 'sad, tiny houses of the squashed-in people' and 'tall, sparkling buildings full of crocodiles and meadows' and her friendship with her 'immensely handsome' friend Lanmo, a talking golden snake. Touching and frequently deeply humorous and wry The Little Snake is one of the most unusual, moving and fabulous (in every sense of the term) pleasures you will encounter. It springs from the mind of A.L. Kennedy a Scottish comedian, author and academic whose work has received huge critical acclaim and garnered numerous prestigious awards.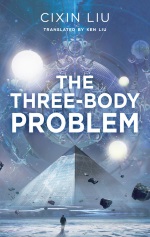 The Three-Body Problem Cixin Liu
A Chinese radio-scientist transmits an interstellar message and eight years later receives a reply. A mysterious group of 'gamers' has embedded themselves in virtual reality to play a game that spans aeons and always ends in destruction. A fabulously wealthy environmentalist creates a ruthless, faction-riven, secret society that spans the globe. A nano-tech expert seeks to find out why renowned scientists are dying in incomprehensible circumstances. Across the globe the nations secretly rally to avert an event 450 years in their future that will spell disaster for all of humanity but which cannot be prevented. An imaginative tour-de-force on an epic scale which defies the imagination The Three-Body Problem (the first installment in a trilogy) by Cixin Liu was the first ever recipient of the Hugo Award by a Chinese author.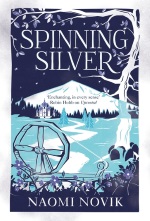 Spinning Silver Naomi Novik
When a young woman tries to salvage over her father's failing moneylending business she finds that she can 'turn silver into gold' but her success comes at a price as she comes to the attention of an other-worldly monarch who holds her fast to her boast. If she can increase his riches she will have his hand in marriage, if she cannot then she will die. Very loosely a re-imagining of Rumpelstiltskin, Spinning Silver is a enchanting tale, expanded from a prior short story penned by Naomi Novik. Spinning Silver was the winner of the Locus Award for Best Fantasy Novel, as was the author's previous smash hit, Uprooted.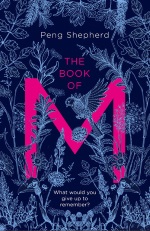 The Book of M Peng Shepherd
Across the globe people's shadows are disappearing and in their absence the populace begin to succumb to amnesia. Although, in isolation, they have managed to avoid this fate for two years Max discovers one day that her shadow too has now been lost. Fearing her impending erosion of identity and frightened that the erasure will imperil her husband, Orlando,  Max secretly flees. Desperate to find her, Orlando embarks on a dangerous journey to track her down aided by an array of recorded messages she left behind; but will he find answers in New Orleans, or is the woman he loves gone forever even if he can locate her? This debut novel is magnificent near-future dystopia concerning the power of memory, identity and love.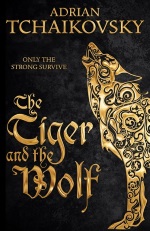 The Tiger and the Wolf  Adrian Tchaikovsky
In this first installment of the Echoes of the Fall series we are introduced to Maniye a girl torn between two worlds; that of her father's Wind Runner Wolf Tribe but she also holds within her the heritage of her mother's people, the Tigers, as a result of the rape of her mother while held as a prisoner of war. In this bronze age fantasy milieu people can 'step' or channel the totem animal spirits of their tribal deities and Maniye must flee the clutches of her cruel fathers plans to gain power over both tribes and make her way in a world where clan is set against clan. Whilst she tries to reconcile the warring animal spirits within, she faces danger and betrayal at every turn. Meanwhile, there are storm clouds gathering to the south. Bestselling fantasy author Adrian Tchaikovsky has been a conferee of both the British Fantasy Award and the Arthur C. Clarke Award. Somewhat interestingly, given the animalistic elements of this trilogy, he has a background in zoology.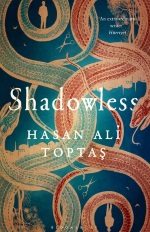 Shadowless Hasan Al Toptas
Hasan Al Toptas is one of Turkeys most acclaimed postmodern authors and a winner of the Orhan Kemal Novel Prize, the Cankaya Literature Prize among many others. Shadowless is a surreal, dreamlike, kaleidoscopic enigma which recounts the mysterious disappearances of a local girl, Guvercin, and a barber, Nuri, from a rural Anatolian village. The latter, it appears has been translocated, by means unknown, to a distant city where he has little recollection of how he got there. Is magic at play? Has some kind of evil eye been placed on the village? Are people being abducted and will they return? Shadowless is the second of the author's novels to have been translated into English, in this instance, by Maureen Freely and John Angliss.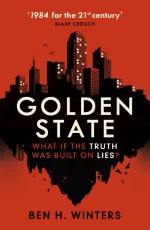 Golden State Ben H. Winters
In the near future territory of Golden State (roughly analogous to contemporary California) Laszlo Ratesic is an investigator working for the Speculative Service with an innate talent for discerning lies who is called upon to examine the death of a worker in a rooftop fall ,while aided by a promising, enthusiastic junior, Aysa Paige. Abilities such as his are highly valued in the state as wilful falsehood and untruth there is a crime, punished with great severity. In a society where almost every detail of everyday life is ubiquitously monitored, recorded and surveilled their suspicions are aroused when they discover the deceased's Day Book (the continuous chronicle of their daily lives) may have been tampered with. Winters has created a hugely detailed and persuasive dystopia which neither shies away from exploring what happens when a recognised good, honesty, is taken way beyond logical extremes nor detracts from a compelling story that functions as a classic detective mystery.