Published on 16th May 2020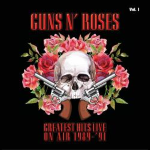 Having recently had a really good look into Freegal for the first time I decided to dig around and see what's on there for those of us of a hard rock persuasion, so if the "keep calm and relax" playlist isn't for you and you have no interest in that Fiona Apple ad that seems to appear no matter what, this could be for you. I'm going to start with the bigger names and later on give a few recommendations of lesser-known bands  that I was pleasantly surprised to find on there.
May as well start with the biggest rock band on the planet so that would be Metallica; none of their studio albums are on here but what is on is several radio broadcast albums of gigs ranging from 1986 to around 1996 - these are not official band releases but the sound on them is generally very good, while they are the equivalent of the old bootleg tapes that were sold on O'Connell Bridge (remember them??) which were literally a microphone stuffed down a sleeve so you got a great insight into what people around the bootlegger were doing but only a vague idea of a band playing somewhere in the distance.  The ones I would personally go for here are the earlier ones from '86 and '88, but all tours are covered over a 10 year period so plenty of Black Album stuff there too.
Next up AC/DC, and basically everything you could possibly want from both studio and radio roadcasts is here; every studio album and gigs from both Bon Scott and Brian Johnson eras along with the Bonfire box set which is superb. The live radio broadcasts stop around mid '80's but there are a couple of official live albums recorded after this, the most recent being Live At River Plate which is from the Black Ice tour.
Guns N' Roses next: similar to Metallica, no studio albums up but as every house in Ireland has a copy of Appetite for Destruction this isn't too much of a problem!  What is there are five Radio Broadcast concerts ranging from 1987 – 1992, so we get to hear what they were like as they came screaming (literally) out of L.A., to the line up of '92 in which the egos and drug and alcohol problems were causing serious internal problems, and it wasn't too long after this that only Axl Rose was left of the original line-up. He then took 35 years (or close enough)  to record a new album, spent years making fans wait for hours for him to show up at concerts before finally burying the hatchet with Duff McKagan and Slash, learning to be punctual, and being part of what is financially the third biggest tour in the history of music. One word of warning on the later shows - avoid the drum solo, life is too short, even in lockdown!!
So that's the big names looked at, now here's some other bands  you may or may not have heard of, but sometimes it's good to go off the beaten track and try something new.
First up The Wildhearts, an English band who released their debut album in 1993, have split up and reformed too many times to mention over the years but the quality of music has always been top notch no matter the line-up.  The albums that are up are mostly from 2003-05 with the 2016 double live album Never Outdrunk, Never Outsung also there; this and The Wildhearts Strike Back are both double live  albums so their whole career is covered on these. The Coupled With album is a collection of mainly B-sides which is probably better than most bands' A-sides.  Lead singer Ginger also has some solo work on too; a starting point for him would be the compilation album Ten, which is fantastic.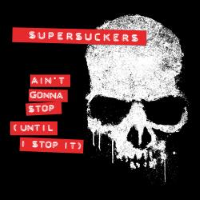 Supersuckers are next, described as "the greatest rock and roll band in the world" (by themselves!): at times it's hard to argue with them. The albums here are all relatively recent including their brand new one, Play That Rock and Roll, which only came out last month; this and albums Get the Hell and Suck It are great rock albums - think Ramones meeting Motörhead and you'll have an idea of what to expect. One curveball is the album Holding the Bag on which the Supersuckers do what they've done several times during their career and go country in their own unique way -  breaking out the acoustic guitars and with plenty of black humour in the lyrics, it's country,  but not as we know it!
From Northern Ireland The Answer are next up, a great classic-rock-sounding band that almost made a big breakthrough when they were supporting AC/DC for 18 months on their Black Ice tour but unfortunately it never really happened for them.  All their albums are here and apart from a slight change of direction on their last one, Solas, all are old-school rock albums, pick of the bunch being Revival and Everyday Demons.
Also from up North are Therapy? - not exactly unknowns, but unfortunately not exactly superstars either!  A couple  of their later albums are up here, as well as Shameless from 1998 which is great but the one most people will probably be interested in is the live double album, We're Here To The End which has 36 songs spanning their whole career, including all the classics.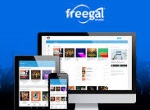 Other bands worth checking out similar to above, are Hellacopters (especially the High Visibility album), Backyard Babies and Gluecifer. Hope there's something here to interest you. For those about to rock, I salute you! Watch our how to video on Freegal.  You will need your Dublin City Library card and pin.
Submitted by Niall from Finglas Library.