Gift a book this Christmas: Jolabokaflod
Published on 10th November 2021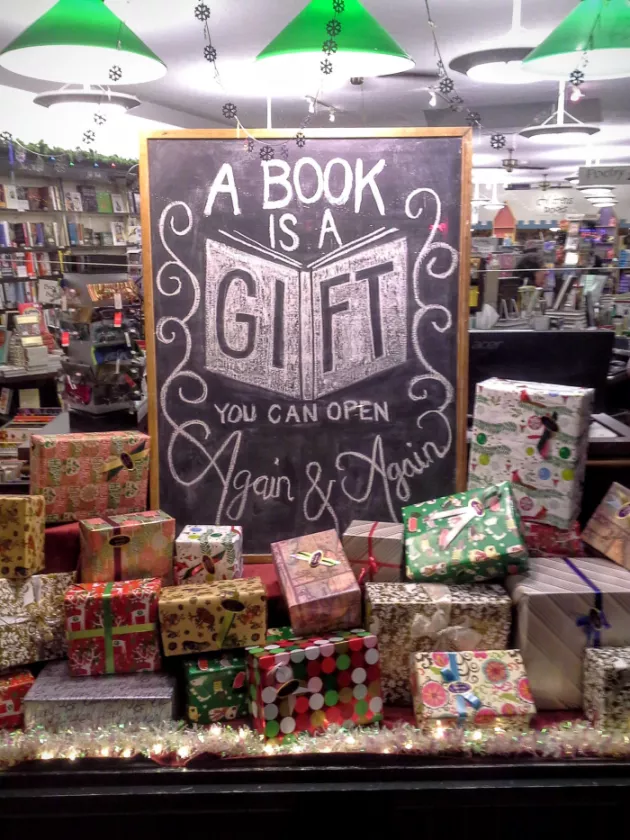 In Iceland, the best Christmas gift is a book and it has been that way for decades.
It's a national tradition in Iceland, and it has a name - Jolabokaflod: the Christmas Book Flood. Iceland has a long literary history dating to medieval times. Landmarks of world literature, including the Sagas of the Icelanders and the Poetic Edda, are still widely read and translated there, according to the United Nations Educational, Scientific, and Cultural Organisation.
Iceland publishes more books per capita than any other country in the world, with five titles published for every 1,000 Icelanders. But what's really unusual is the timing: historically, a majority of books in Iceland are sold from late September to early November.
"The culture of giving books as presents is very deeply rooted in how families perceive Christmas as a holiday," says Kristjan B. Jonasson, former president of the Iceland Publishers Association. "Normally, we give the presents on the night of the 24th and people spend the night reading. In many ways, it's the backbone of the publishing sector here in Iceland."
So Icelanders love books.
The Book Flood tradition dates back to World War II, when strict currency restrictions limited the amount of imports  in Iceland.
The restrictions on imported paper were more lenient than on other products, so the book emerged as the Christmas present of choice. And Icelanders have honoured the tradition ever since. 
The Flood begins with the release of Bokatidindi, a catalogue of new publications from the Iceland Publishers Association distributed free to every Icelandic home.
Iceland is Europe's most sparsely populated country. So while there's a high level of engagement, the Icelandic book market is still one of the smallest in the world.
Maybe we could emulate this grand Icelandic tradition and buy a book as a gift for Christmas and support local bookshops.