Irish Gothic Writers: Bram Stoker and the lrish Supernatural Tradition
Published on 28th October 2021
We are happy to bring you a downloadable guide to Irish Gothic Writers written and illustrated by Seán Lennon. The book explores how Irish writers proved influential in the development of gothic and horror genres, considering how Irish myths and legends may have informed their imagination.
This Dublin City Libraries publication is a treasure trove of information on a distinguished line of Irish horror writers, from Charles Robert Maturin, through the great J.S. Le Fanu to Ireland's most prominent cult-creator and proponent of the vampire myth, Bram Stoker, and beyond.
Includes a complete guide to the novels and short-stories that have shaped the Gothic genre, as well as a detailed chronology of Dracula's transition from literary fiction to film.
You will also find a handy bibliography listing Gothic fiction and non fiction from the Marino Library Gothic Collection.
Download Irish Gothic Writers (PDF, 2.84MB)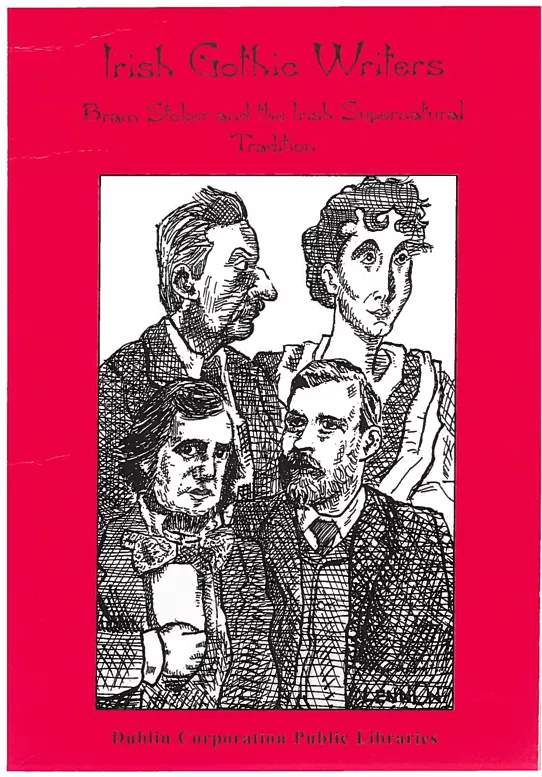 Marino Library boasts an impressive Gothic Collection which contains not only horror stories but many other stories belonging to Gothic literature. This magnificent collection was created by Seán Lennon, author of this book, and one-time the librarian of Marino Library.
Sample some Irish Gothic
This year for their Hallowe'en Storytime, Kevin Street Library have chosen 'An Account of Some Strand Occurrences on Aungier Street' by Sheridan Le Fanu. This spooky tale was written in 1851 for Dublin University Magazine. Take a listen if you dare...
Check out our Haunted Dublin blog post to find out more about Bram Stoker and the Irish gothic tradition.