Live music recordings on Freegal
Published on 29th April 2020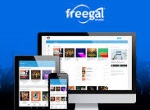 Missing live music and concerts? Our colleague Peter from Pembroke Library thinks that Freegal can help. Family, friends, colleagues, our favourite cafés, and without doubt, our local libraries; just some of the things that I think we are all looking forward to seeing again as soon as we can. Technology has let us keep in touch with the important people and places in our lives, and our libraries are still providing great services through their eResources. There is one thing that I am really missing, one that I can't wait to experience again. That is going to a concert to see a favourite band or musician. Perhaps it is better put as the simple joy of hearing live music.
Thanks to a brilliant eResource available from our libraries, all is not lost. It is called Freegal music, and it opens a world of music to stream and download for you to listen to. All you need is your borrower number, pin and an e-mail address. I've picked out some great albums available on it to help those missing their concerts in these unusual times..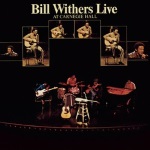 Bill Withers – Live at Carnegie Hall.
Starting with a music legend whom we have lost in recent weeks, Bill Withers, 1972's Live at Carnegie Hall is one of the finest examples of live delivery of soul music to be recorded. It belongs in the company of Sam Cooke's Live at the Harlem Square Club, and James Brown's Live at the Apollo, widely acknowledged as some of the best live albums ever made. Withers interactions with his band and audience are a joy to hear, and the songs are performed brilliantly. Personal favourites are Grandma's Hands and I Can't Write Left-Handed, but it is packed full of great songs for you to pick from.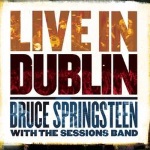 Bruce Springsteen – Live in Dublin
From one legend to another, Bruce Springsteen is renowned for his epic live shows that can span the hours. Whether accompanied by a band, or just him and a guitar, "the Boss" just knows how to keep an audience entertained, and rarely are his concert goers disappointed.
This is not a typical Springsteen concert in that it does not feature the exceptional E-Street Band. Instead, he has brought together several other talented musicians, dubbed the "Seeger Sessions Band" to rework some Springsteen hits in an American folk style. Some old standards are thrown in as well as some rarely heard songs. Recorded over three concerts in Dublin in 2006, and at over two hours in length, you can sense the amount of fun he, the band and the audience are having.
This is truly a treat for any Springsteen fan, but if you just like good music played by great musicians, this is hard to beat and well worth some time. The concerts ends with "We Shall Overcome", a message that speaks to us now more than ever.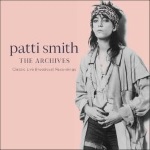 Patti Smith – The Archives (Live)
There are few words which do justice to describe Patti Smith, an artist, poet, singer, songwriter, and author of great renown. She has influenced many people to try and make a difference to the world in a good way. She is the punk poet laureate. Simply put, she is a force of nature, and nowhere is that more evident than in her live shows. This is not a recording of a single concert but rather it is more of a greatest hits collection recorded at shows throughout her career. It includes great songs from her and other celebrated artists, spoken word and interviews. It is a generous three hours long, and her legendary passion really comes through.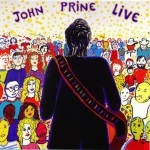 John Prine – Live
Like Bill Withers, John Prine is another artist who, unfortunately, we've lost in recent times. A gifted songwriter, he is known for often being very funny in his lyrics, yet also able to convey a social or political message. He was comfortable with just his guitar and an audience and could tell stories off the cuff as well as he could through song.This album has a lot of his best-known songs from the first half of his career. It is a wonderful introduction to his music and his personality, and a timely reminder of a talented career that has now been ended. Like digging through a crate in a record shop, I've only scratched the surface of what Freegal music has available This is just a small selection. There is plenty for everyone's taste. You can listen to a live recording of rapper Nas's ground-breaking Illmatic album, Brilliant Swedish Sisters, First Aid Kit Live at the BBC, Leonard Cohen's Live in Dublin, Jeff Buckley's Live at Sin É, a very young and very raw R.E.M., Christy Moore holding the Point Depot in the palm of his hand, and Luke Kelly and the Dubliners wowing Montreux Jazz festival.
Watch our how to video on Freegal.  You will need your Dublin City Library card and pin.