Project Fun! Ideas for Kids.
Published on 30th April 2020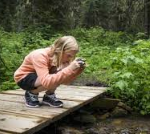 Many school students are being asked to complete project work at home during their time off. This type of work can be a bit like a treasure hunt: figuring out clues, making connections and finding answers. It can be great fun but also a really valuable way of developing the ability to learn independently and encourage critical thinking skills. Students learn to frame questions, explore sources and analyse complex information.
Read on as our colleague Teresa from Pembroke Library leads you through a range of our free online non-fiction and reference works in which reliable information is presented in engaging and accessible ways.
Encyclopaedias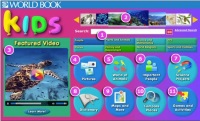 A good starting point for projects are encyclopaedias. At World Book Online you can access informative entries and other resources on a whole load of subjects, with separate sites aimed at primary and secondary school students. Encyclopaedia Britannica has long been the 'go to' source for research, and the online editions available to young people include both written information and a host of other resources such as videos, news items and a really useful research planner.
Britannica Library Student for ages 12 – 18 is suitable for those in secondary school, whilst Britannica Library Junior for ages 5 -11 is good for younger children. Young adults looking for more in-depth content can challenge themselves by accessing both Oxford Reference and Oxford Research Encyclopaedias.
Borrowbox
You might need to look to more detailed accounts of your subject. BorrowBox offers access to lots of non-fiction material for all age groups. For example, primary school children will find that the What Was? or Great Lives series are excellent sources for project work. To narrow down your choice, try the 'advanced search' option, selecting non-fiction, keyword, genre or age group. Watch our how to video on Borrowbox.
Access eBooks/eAudiobooks on your phone, tablet or reader. Once you have installed the app, search for Dublin in the 'Library' field provided and then sign in using your library membership card number and PIN.
Members of other library authorities will need to access BorrowBox using a different link.
Tumblebook Library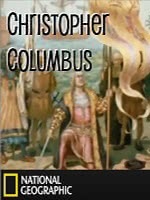 Or enjoy books on all sorts of subjects, and short National Geographic videos about everything from baby elephants to Christopher Columbus on TumbleBookLibrary. Have you checked out details of TumbleBook Library and how to access it on our website? TumbleBook Library is a curated database of over 1100 children's e-books, and includes their unique animated, talking picture books, read-along chapter books, national geographic videos, non-fiction books, playlists, as well as books in Spanish and French.
It's full of great stories to listen to with videos showing all of the wonderful illustrations. You can even follow the text as the story is being read to you. To learn more about how to use Tumblebooks please check out our how to video.
Very Short Introductions
Young adults will surely find useful sources in the acclaimed Oxford University Press. Very Short Introductions series. These are expertly written, readable overviews of almost every subject you could imagine, from Deep Ocean Biology to Northern Ireland. Just use your library membership card number to take a look - who knows what treasures might be found.