So you want to be a writer...
Published on 22nd March 2020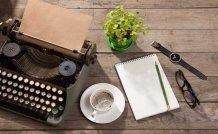 We are living in strange and uncertain times, and we are all doing our best to keep ourselves, our loved ones and everyone else safe and well by staying indoors.
Maybe you have time now to try your hand at that novel or screenplay you've always dreamt about writing?
If so, welcome to your one-stop shop for great online writing supports including courses, magazines, books and reference tools, all FREE and all available with your Dublin City Libraries card.

Universal Class provides access to over 500+ online courses including 55 courses on writing. Take your pick from the following:
Novel Writing 101
Romance Writing
Writing Women's Fiction
Creative Writing 101
Creative Writing for Beginners
Creative Writing Workshop
How to Write a Short Story
How to Write Short Stories for Children
Historical Fiction Writing
Mystery Writing
Screen Writing 101
Poetry Writing
Or if you want to hone your non-fiction writing skills, some of these may be of interest:
Journalism 101
Nonfiction Writing 101
Freelance Writing 101
Essay Wrting 101
Travel Writing 101
Journaling and Memoir Writing
Universal Class courses include tutorials, lessons, assignments, discussion boards, and feedback on work you've submitted. All the courses are completely online, self-paced, available 24/7, and you have 6 months to complete each one.
To access online, register with your library card number and email address at http://LGMA.universalclass.com/register.htm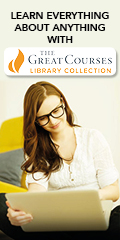 Or would you prefer not to have to do 'homework'? Then The Great Courses Library Collection may be more to your liking.
The Great Courses Library Collection Is a series of thought-provoking half-hour video lectures. You can play, pause, and review information as often as you like. Each course is taught by experts in their field, and includes a supplementary guide book.
You can access as many courses as you want to for 7 days. After 7 days, simply log in again and get another 7 day's access.
Check out some of the following topics and see if you can find something to suit your writing needs.
How to Publish Your Book
Screen Writing 101: Master the Art of the Story
Writing Great Fiction: Storytelling Tips and Techniques
Writing Great Essays: Becoming a Great Essayist
The Secrets of Great Mystery and Suspense Fiction
Register for the Great Courses Library Collection at https://dublincity.rbdigitalglobal.com/ or via the RBdigital app: Google Play - Android | iTunes - iOS | Kindle Fire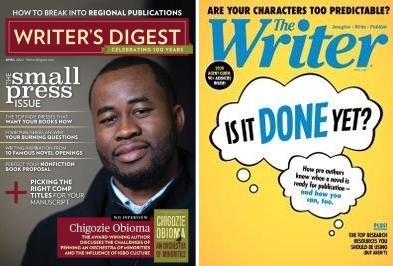 We also have a selection of great eMagazines for writers:
The Writer : Each issue provides motivation, expert tips, and compelling author insights that turn good writing into great writing. It'll help you become a better writer, to find markets for your work and to understand the business of writing,.
Poets & Writers Magazine : Within its pages, readers  will find practical guidance for getting published and pursuing writing careers, as well as in-depth profiles of poets, fiction writers, and writers of creative nonfiction.
Writer's Digest : Each issue provides advice and insider tips on writing and selling fiction, nonfiction, poetry and scripts.
Back issues of these titles are also available for you to browse.
Register for RB Digital magazines at https://lgma.rbdigitalglobal.com/  or via the Rbdigital app:  Google Play - Android | iTunes - iOS | Kindle Fire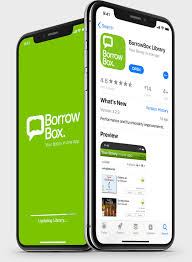 You can also check out out some of the following titles on BorrowBox for help in finding an agent and getting published. and for writing hints, tips and insights.
Writer's Market 2020
Writers' & Artists' Guide to How to Hook an Agent
Writers' & Artists' Guidebook to Self-Publishing
Writers' & Artists' Year Books 2017 and 2018
Children's Writers' & Artists' Year Books 2017 and 2018
Letters to a Young Writer
Writing for Well-being
100 Ways to Improve your Writing
Improve your Writing
Brave the Page
How to Write an Autobiographical Novel
The Right to Write
The Book You Were Born to Write
Semicolon
Word Smart
More Word Smart
To access BorrowBox, register with your library card at http://library.bolindadigital.com/dublin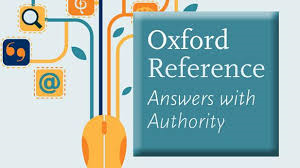 And last but not least, are you having trouble finding the right word or the perfect turn of phrase?
Then delve into a selection of Oxford University Press's dictionaries, thesauri, and companions at http://www.oxfordreference.com/.
Look to the left of the Oxford Reference screen for the prompt to 'Sign in with your Library card', then select 'Dublin City Libraries'
For a full listing of all our great online resources, go to http://www.dublincity.ie/library-eresources
Stay safe, stay well, and keep writing!