Survival tips gleaned from Nelson Mandela to get through Covid-19
Published on 2nd May 2020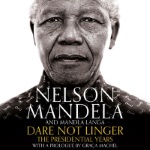 Do you feel like a prisoner?  Are you cocooning, in isolation or finding the 2km rule difficult? On returning from a 2 km walk through Dublin's Irishtown Nature Park, known for the many species of birds and its richness in fauna and flora, a place for those who like walking trails and thickets with panoramic views across the bay, my thoughts came to those who are cocooning or self isolating.
I wondered how I'd cope if I had to go into lockdown and couldn't get out for a walk. Thinking of the many people who had been imprisoned for long spells and those doing 'porridge' currently, my mind came to the great statesman Nelson Mandela. I decided to do some research and read up on his prison time checking for survival tips. Despite spending twenty seven years in three different prisons for conspiring to overthrow the state of South Africa he managed to emerge not unscathed but maintaining fully his integrity and his strong sense of solidarity.
Prison Terms:
Robben Island: 1964-1982: hard labour, lime quarry, death of family members, verbal and physical abuse.
Poolsmoor Prison: 1982-1988: improved conditions, isolation, ill health.
Victor Verster Prison: 1988-1990: comfortable house, pool and gardens.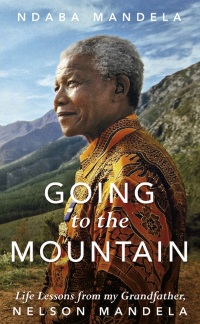 Recognising that a prisoner's first duty is to escape Mandela regarded the study of the enemy and its culture as an essential part in his preparations for a protracted war against Apartheid. His time in Robben Island was the most difficult of his prison terms and one of the hardest things he had to endure was the death of his mother and son and the refusal of authorities to allow him to attend the funerals. In Poolsmoor he was isolated and missed the camaraderie of fellow prisoners on the island terribly. Always social as well as political he sought to keep in touch with friends and comrades.
When permitted he wrote to politicians all over the world recognising communication and shared knowledge through letters, newspapers, prison visits etc. as the key to freedom.  In the second half of his prison sentence he was allowed to work as a gardener which he enjoyed and he created a roof garden in Poolsmoor Prison and later he worked in the Victor Verster gardens. He studied whenever the prison system allowed. Self discipline became a watchword for him and he followed a strict regime of daily exercise.
This discipline included a commitment to do basic tasks like making a bed or washing delph and he maintained these practices throughout his life in an effort to remain grounded. He claimed he was born an optimist but as always in wishing to share his optimism with people he went on to describe it as "keeping one's head toward the sun and ones feet moving foreward." Mandela like many before him used Isolation as a time for self-revelation and discovery.
During such a  period which he called 'splendid isolation' in Poolsmoor Prison at the peak of ANC resistance to Apartheid when atrocities were occurring on both sides rendering his beloved South Africa ungovernable, he realised it was time to talk. After much effort talks began resulting in the release of many of his compatriots. It was a marvellous achievement but left Mandela alone to deal with his continued isolation and imprisonment always in the hope that it wouldn't be forever.
There are parallels in Mandela's prison survival techniques that we can and do apply today. We can learn much from the 'Father of The Nation's' time in prison. But the plight of the bereaved in Covid times remains as inhumane today as it was for him in his cell on Robben Island. The inability to say goodbye properly and restrictions around the burial however necessary make for a lonely journey to be taken by the broken hearted.  
We as covid fighters can use Mandela's coping skills and learn from his tactics in the struggle against Apartheid as we engage in what is beginning to look more and more like a protracted war against the Coronavirus. Our sympathies to those who have been bereaved in these very difficult times.
Submitted by Liz B. in Pearse Street Library.
Access eBooks/eAudiobooks on your phone, tablet or reader. Once you have installed the app, search for Dublin in the 'Library' field provided and then sign in using your library membership card number and PIN. Watch our how to video on Borrowbox. Members of other library authorities will need to log in using a different link.